 Matterhorn
Alpine
Crossing
Highest Alpine crossing

Matterhorn tour

2 countries & 2 cultures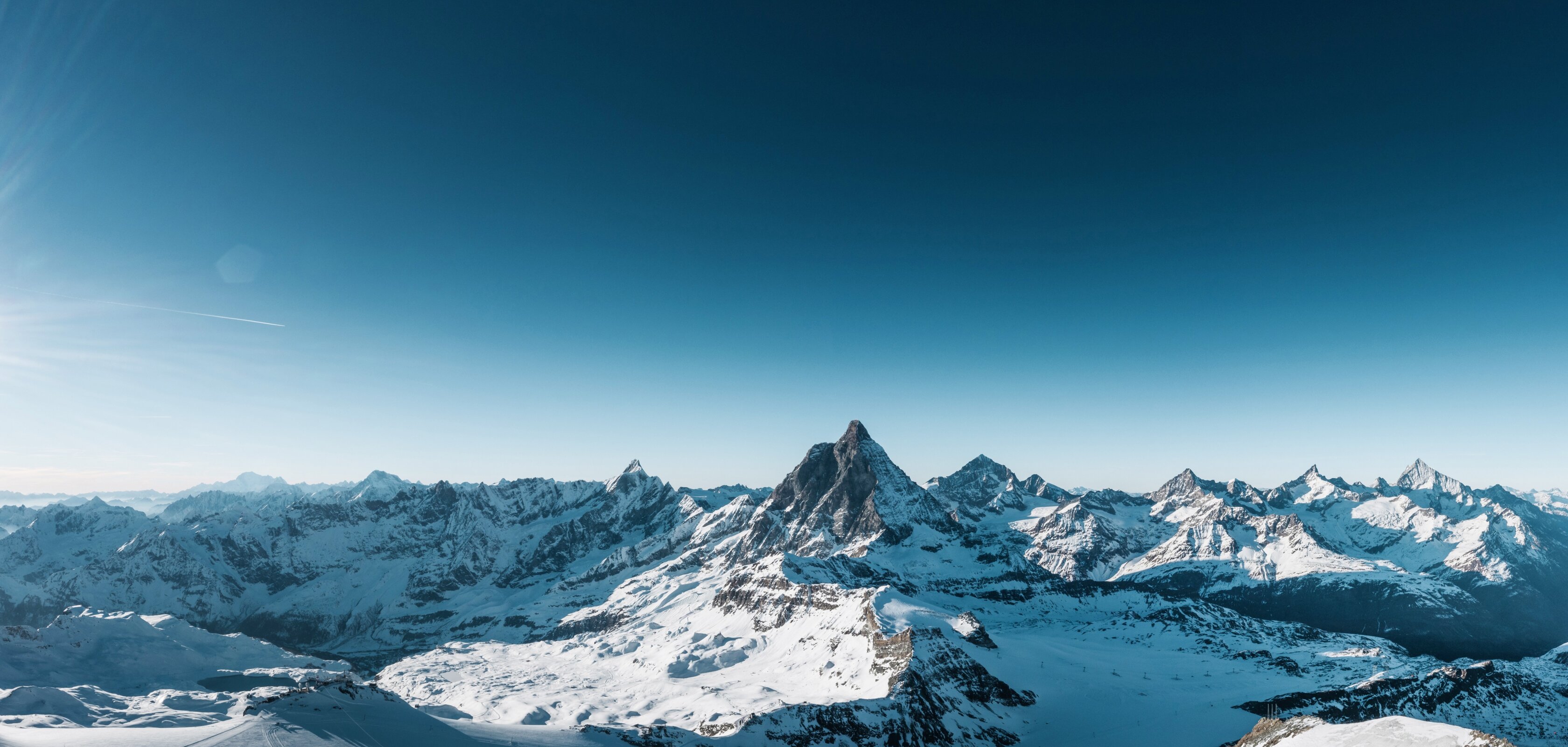 FROM VISION TO REALITY
A trip round the Matterhorn
Opening on 1 July 2023
From vision to reality. After years of groundbreaking work, the vision of an all-season link between the world-class spa resort of Zermatt in Switzerland and the Italian village of Breuil-Cervinia is about to become a reality. Surrounded by a breathtaking Alpine panorama, the new route offers a thrill-packed ride. Passengers ride in cabins luxuriously fitted out for maximum comfort. The crossing is an experience in a class of its own – gliding over the stunning mountain landscape that straddles the Italian-Swiss border, with the Matterhorn always in view.
The Matterhorn Alpine Crossing raises cableway travel to a new level. The highest cable car crossing in the Alps connects two countries with different characteristics that cast a spell all their own. Enjoy the vista of unique mountain scenery around the Matterhorn and the special magic of each stop on the way.
01

Inspiring

Flight over the Alps 

02

Highly informative 

All about the highest Alpine crossing

03

Booking

Book your online ticket

04

LOOKING FORWARD TO THE OPENING

Cableway operational from 1 July 2023

icon.gondola
AN AMAZING EXPERIENCE
An overview of the trip
Previous station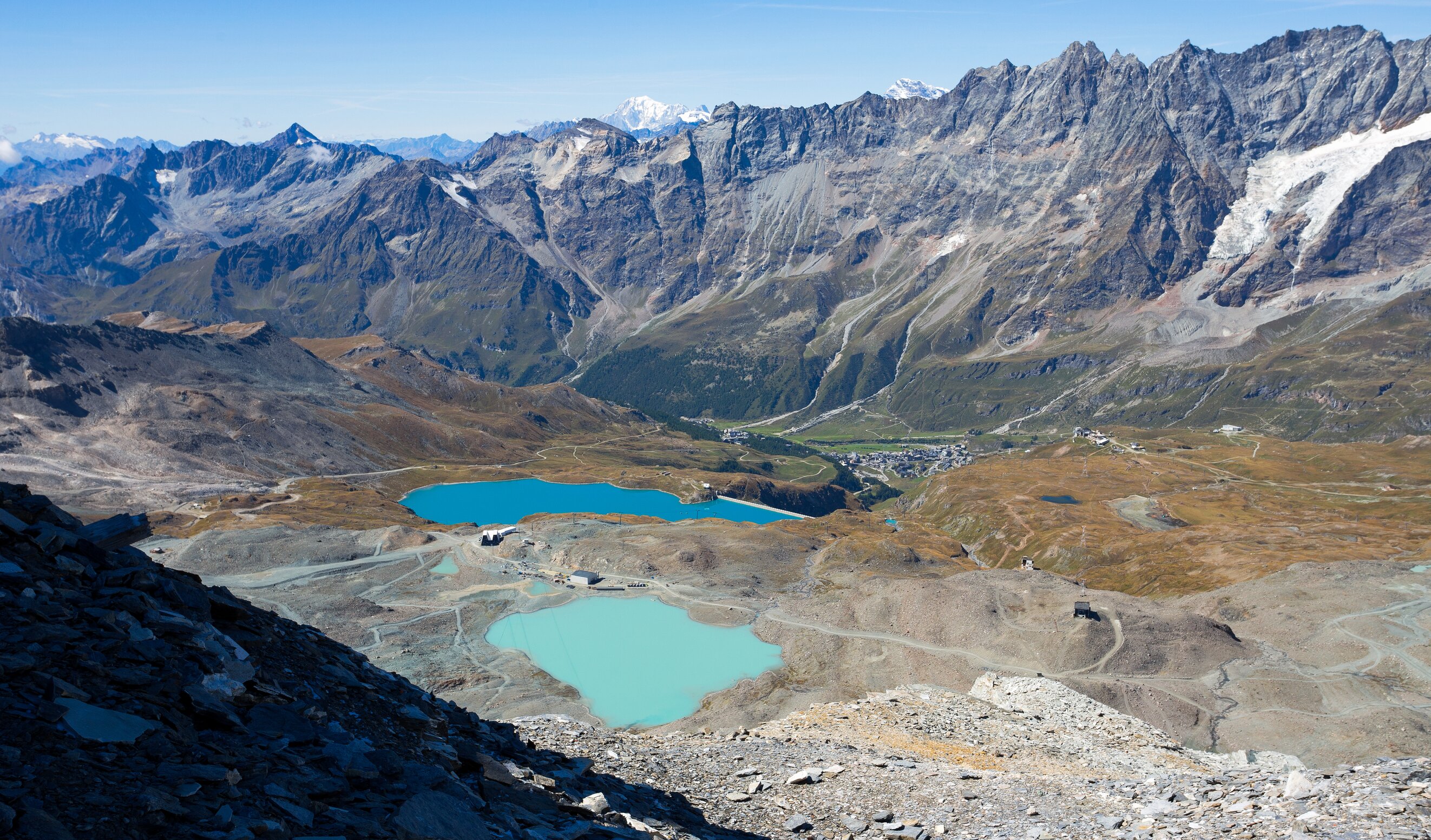 Rocky landscape and lakes
Cime Bianche Laghi
In the midst of a barren rocky landscape lies the Cime Bianche Laghi station. As the name suggests, there is more than just rock and ice here: a fascinating lakeland world awaits discovery.
Opening hours

08:45 - 16:15 h
recommendation
Just behind the cableway station are the impressive waters of the Cime Bianche lakes, overlooked in the background by the towering Matterhorn, or "Gran Becca" as it is known by the locals.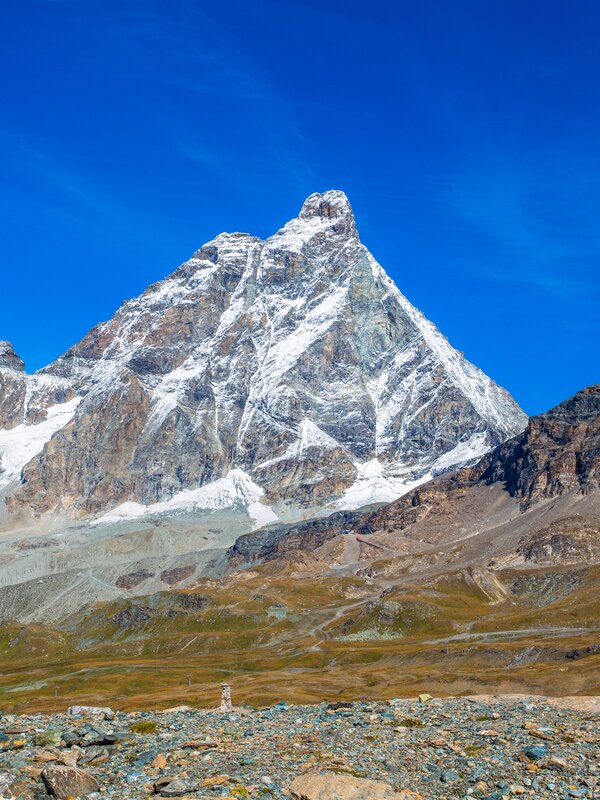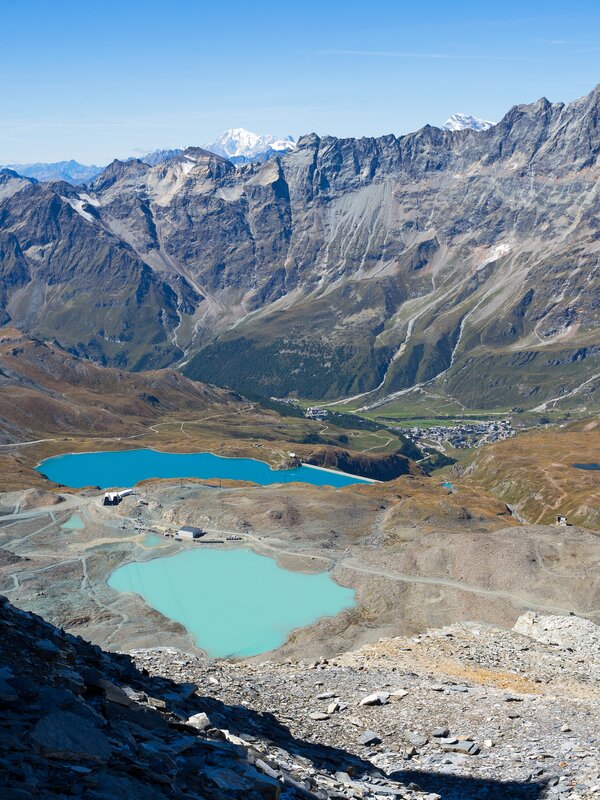 The bike park is situated at the foot of the Matterhorn and is a real paradise of trails for freeriders and downhill bikers. The Italian park presents riders with some challenging routes. With its imposing scenery, it is almost unrivalled as a location for video and photography projects.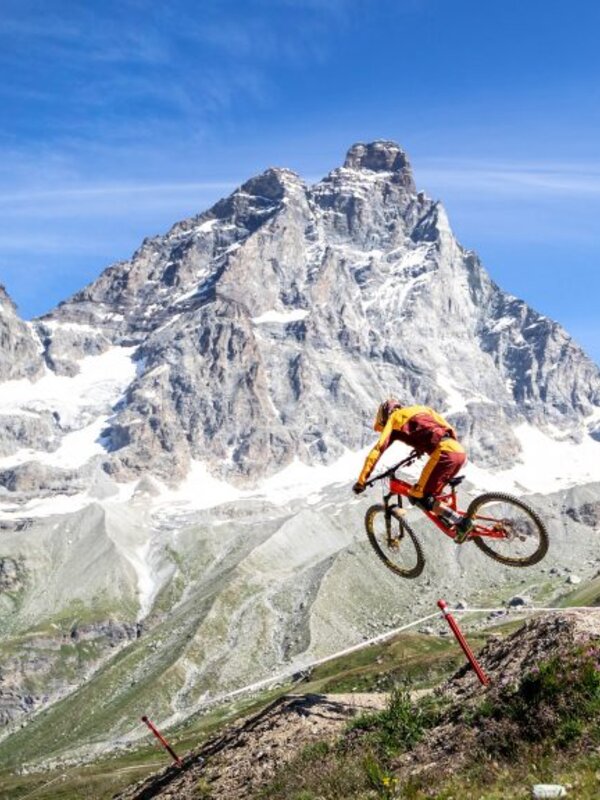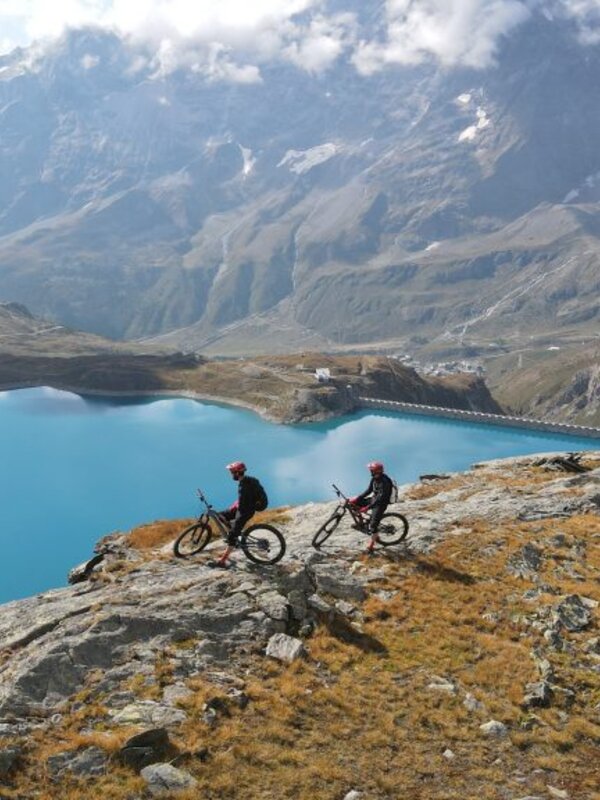 The finish of the Matterhorn Cervino Speed Opening is in Laghi Cime Bianche. Three-quarters of the course is visible from here. With the start in Switzerland and the finish in Italy, this World Cup race represents another successful collaboration between two countries at the foot of the Matterhorn.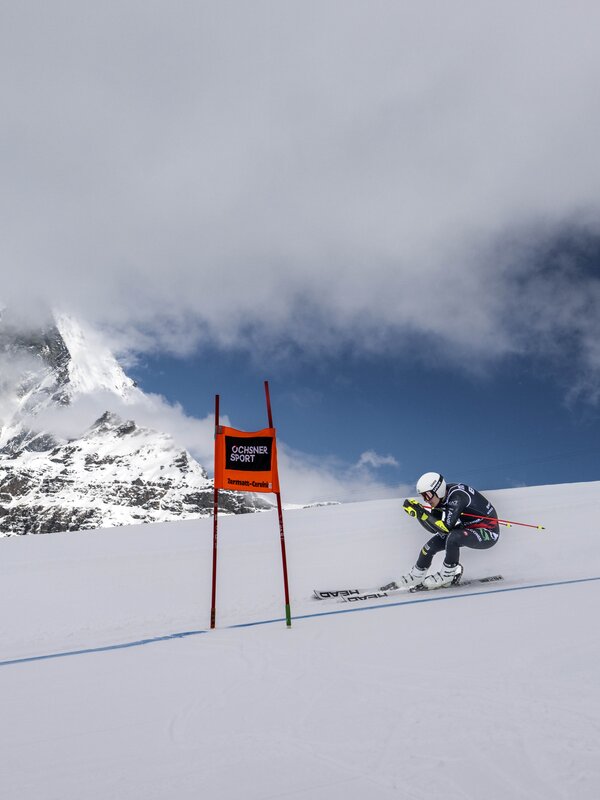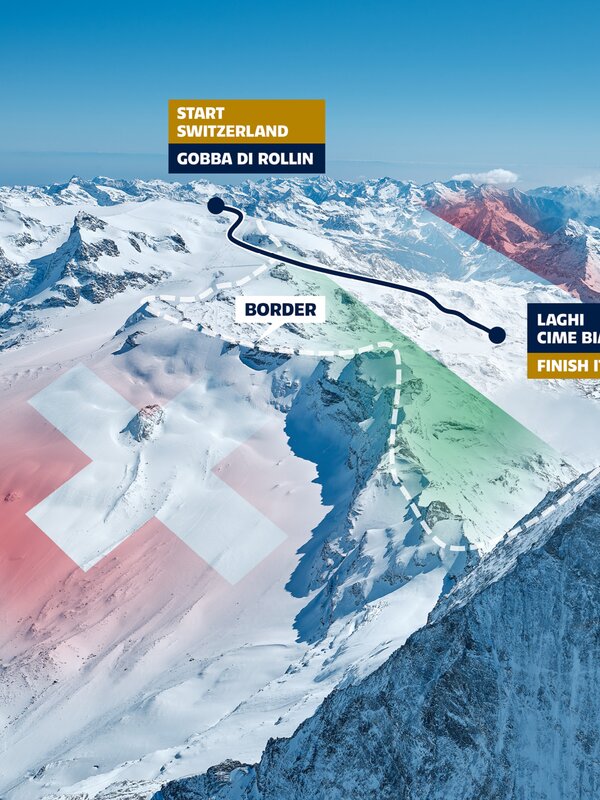 Plan Maison
The middle station
Zermatt
Cervinia
Everything you need for your Trip 
Additional information 
Worth a Trip 
One Day in Italy 
Good to know
Information about trips on the Matterhorn Alpine Crossing is posted on the Zermatt Bergbahnen website.
For the media
All the information on the construction of the Matterhorn Glacier Ride II, factsheets about the Matterhorn Alpine Crossing plus images and technical data can be found in our Media Corner.