 Matterhorn
Alpine
Crossing
Highest Alpine crossing

Matterhorn tour

2 countries & 2 cultures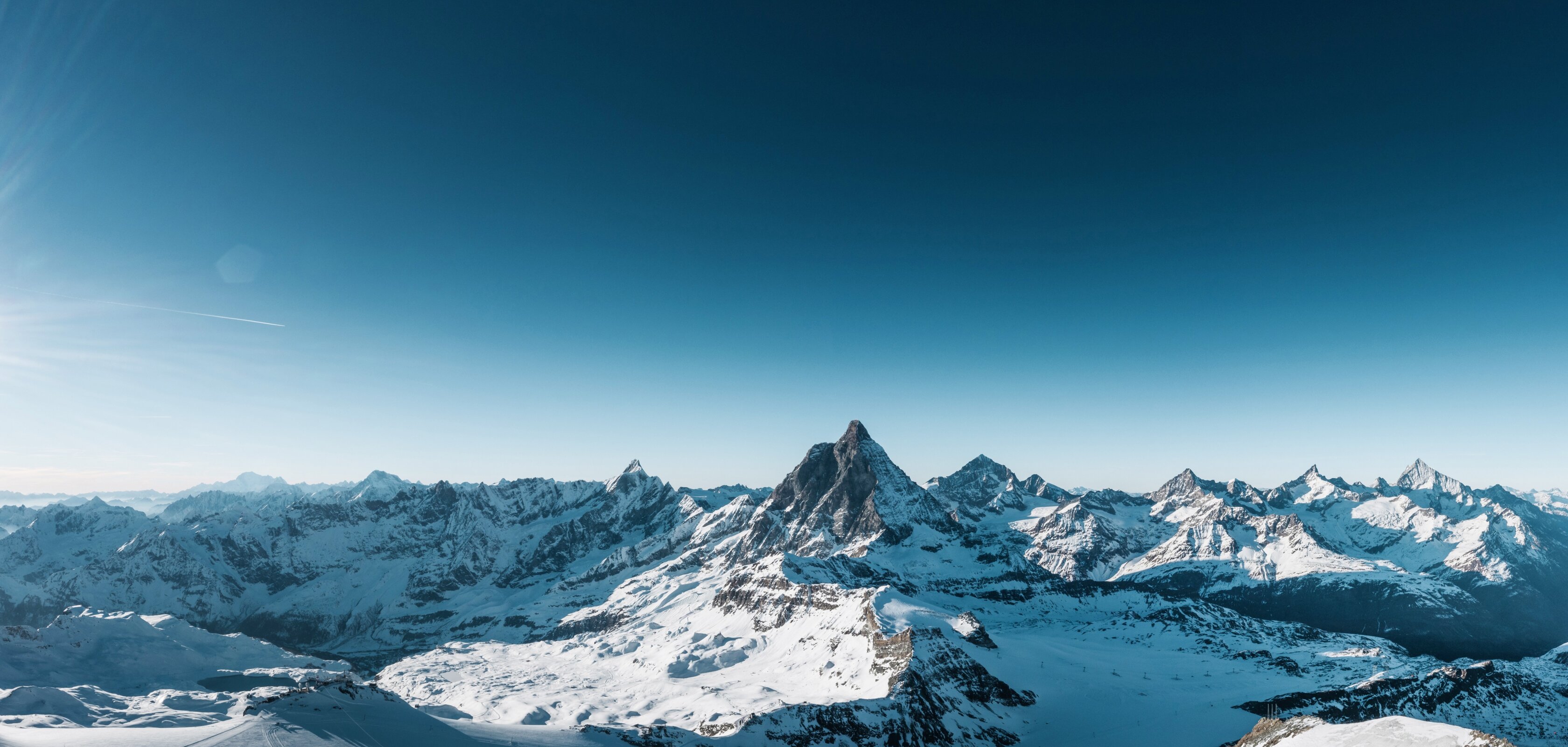 FROM VISION TO REALITY
A trip round the Matterhorn
Opening on 1 July 2023
From vision to reality. After years of groundbreaking work, the vision of an all-season link between the world-class spa resort of Zermatt in Switzerland and the Italian village of Breuil-Cervinia is about to become a reality. Surrounded by a breathtaking Alpine panorama, the new route offers a thrill-packed ride. Passengers ride in cabins luxuriously fitted out for maximum comfort. The crossing is an experience in a class of its own – gliding over the stunning mountain landscape that straddles the Italian-Swiss border, with the Matterhorn always in view.
The Matterhorn Alpine Crossing raises cableway travel to a new level. The highest cable car crossing in the Alps connects two countries with different characteristics that cast a spell all their own. Enjoy the vista of unique mountain scenery around the Matterhorn and the special magic of each stop on the way.
01

Inspiring

Flight over the Alps 

02

Highly informative 

All about the highest Alpine crossing

03

Booking

Book your online ticket

04

LOOKING FORWARD TO THE OPENING

Cableway operational from 1 July 2023

icon.gondola
AN AMAZING EXPERIENCE
An overview of the trip
Previous station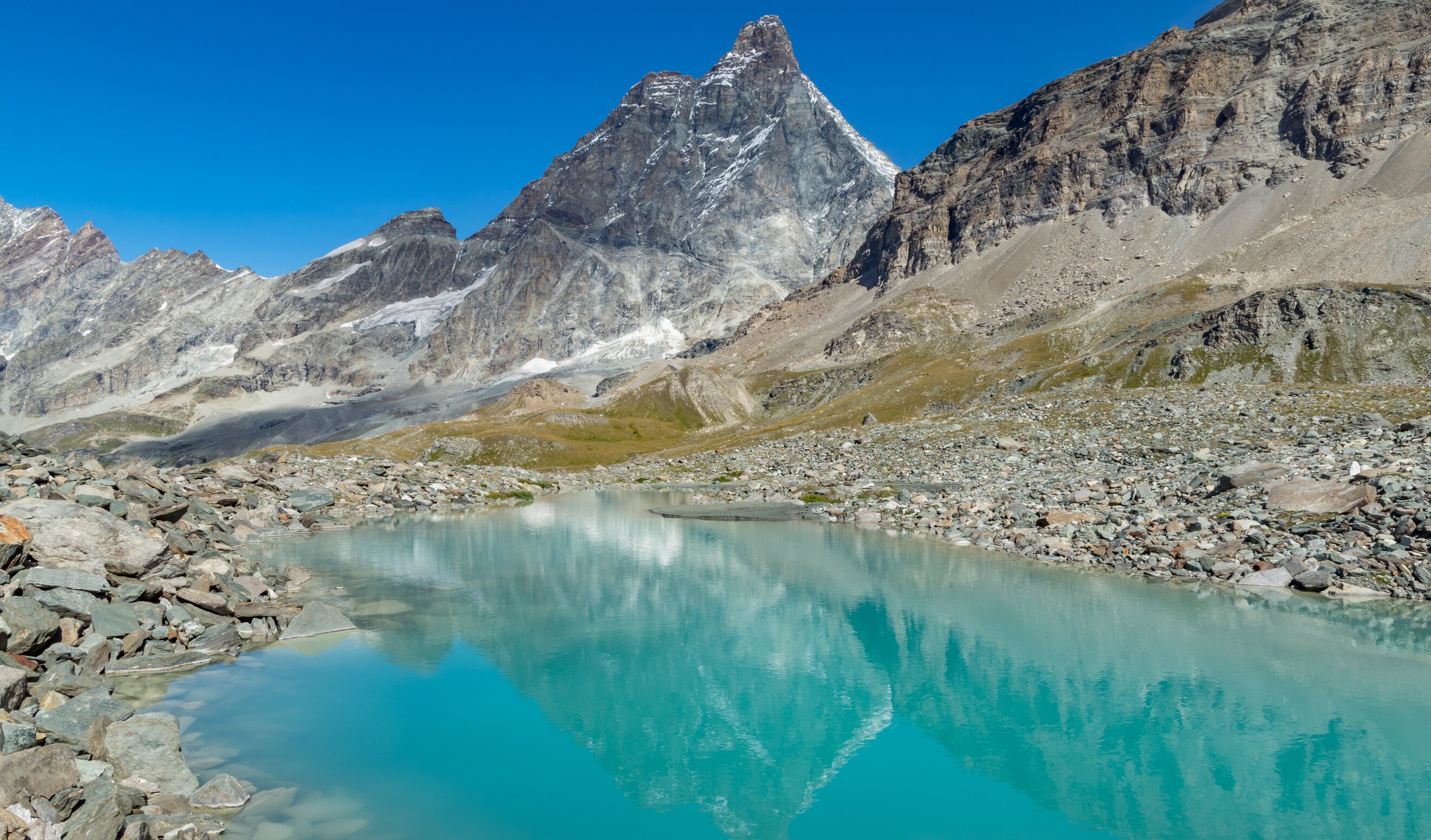 The middle station
Plan Maison
Plan Maison offers a wide range of activities, both in the summer and winter – not to mention a fantastic view of the surrounding peaks, especially the Matterhorn.
Opening hours

08:45 - 16:15 h
Recommendation
The Goillet reservoir occupies an old glacial basin and is an artificial lake that holds 12 million cubic metres of water. It gets its name from the word "goille", which means "water hole" in the local dialect. On sunny days, the Matterhorn (4,478 m) can be seen majestically reflected in the lake.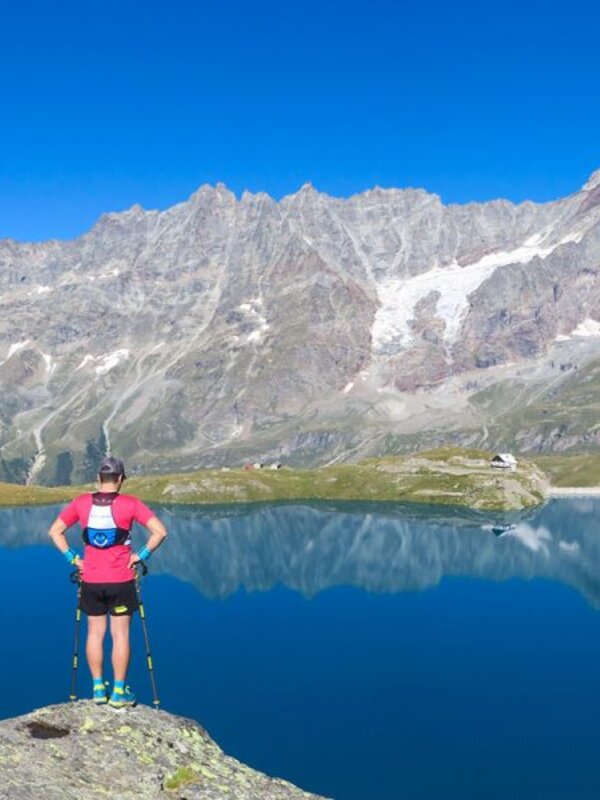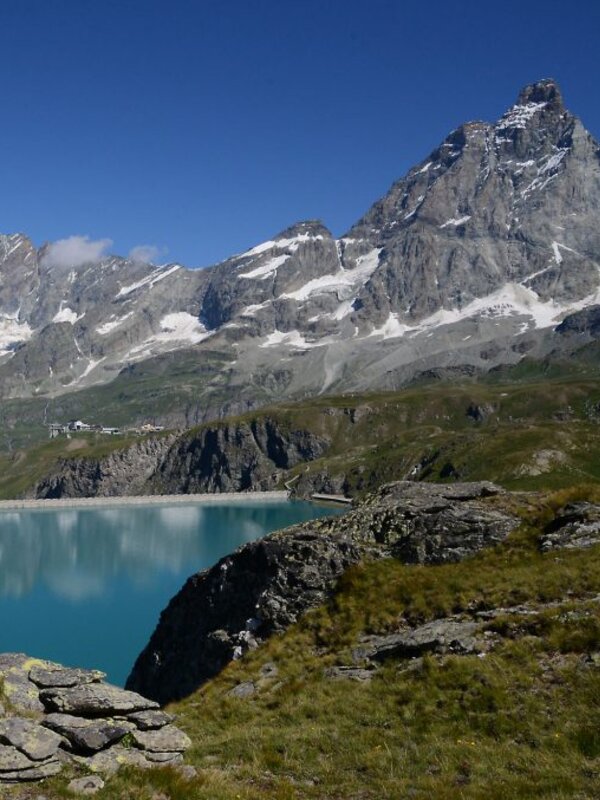 It's worth making a little detour to Lago Blu on the way back from Plan Maison to Breuil-Cervinia. It's a small lake surrounded by 100-year-old larch trees and fed by fresh spring water. This gives it a very clear surface in which the Matterhorn is beautifully reflected. Not far away are the three small Layet lakes, also fed by springs. Each has its own distinct colour set off by the lush green of the meadowland that stretches along the valley.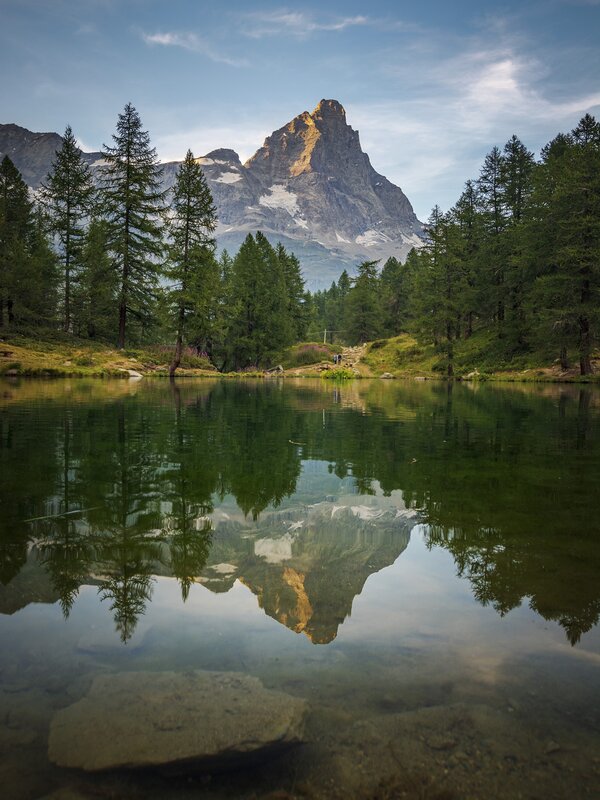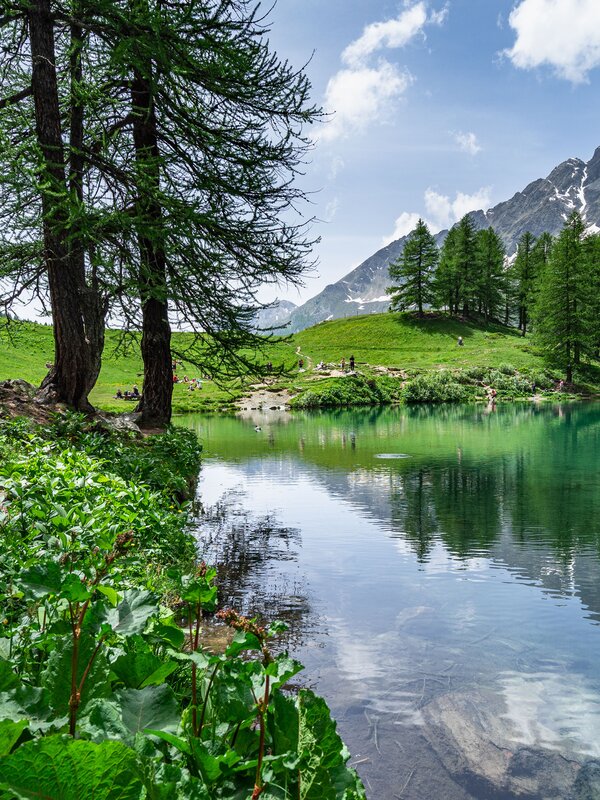 Breuil-Cervinia
Mountain village in the heart of the Italian Alps
Zermatt
Cervinia
Everything you need for your Trip 
Additional information 
Worth a Trip 
One Day in Italy 
Good to know
Information about trips on the Matterhorn Alpine Crossing is posted on the Zermatt Bergbahnen website.
For the media
All the information on the construction of the Matterhorn Glacier Ride II, factsheets about the Matterhorn Alpine Crossing plus images and technical data can be found in our Media Corner.