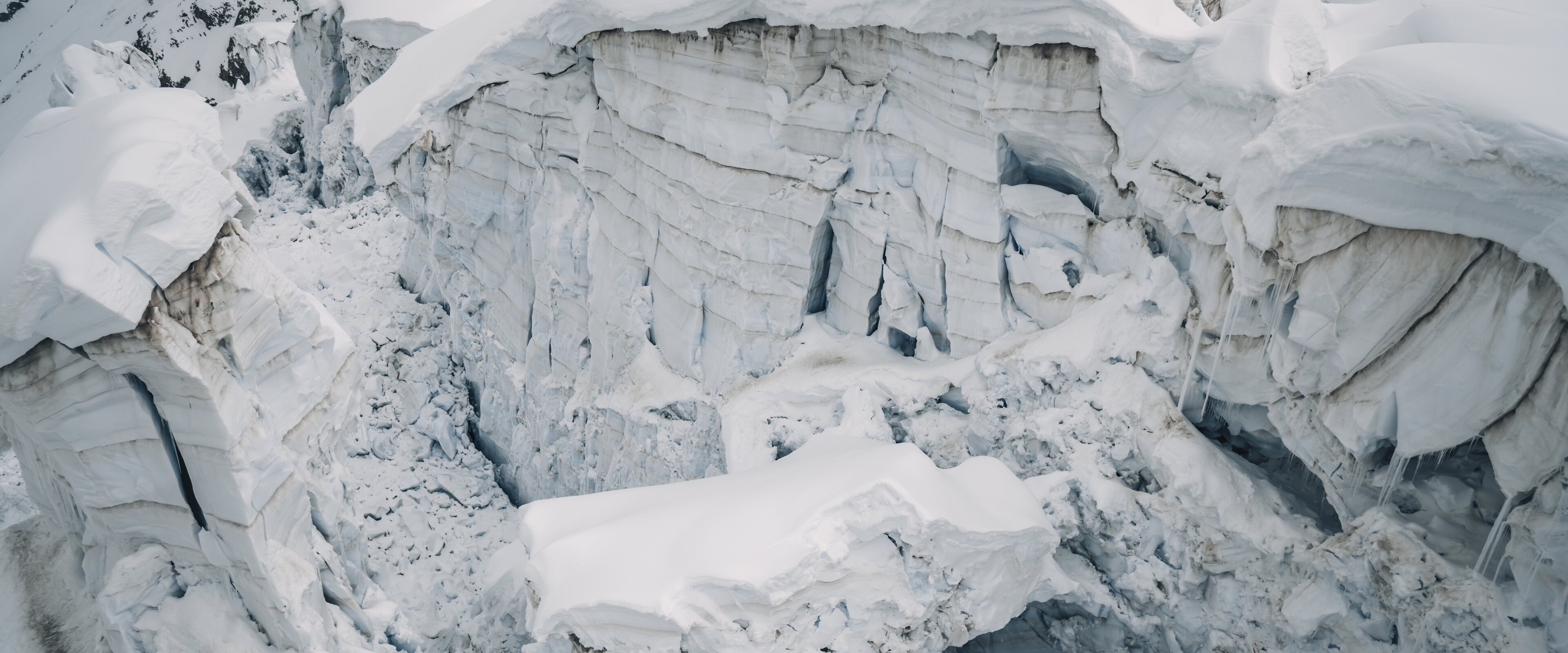 Zermatt Bergbahnen AG
Sustainability
Treating nature with respect
For Zermatt Bergbahnen, sustainability means that we implement measures that make sense on an economic, environmental and social level. For us, this goes beyond the environmental protection aspect. The three pillars – economy, environment and social – are of equal importance, i.e. they are interlinked and relate directly to each other.
By incorporating all three aspects into our decisions on a day-to-day basis, we help to ensure that our society's needs will continue to be met in the future. Because one thing is clear: Unless the environment is intact, sustained economic and social success cannot exist, and vice versa.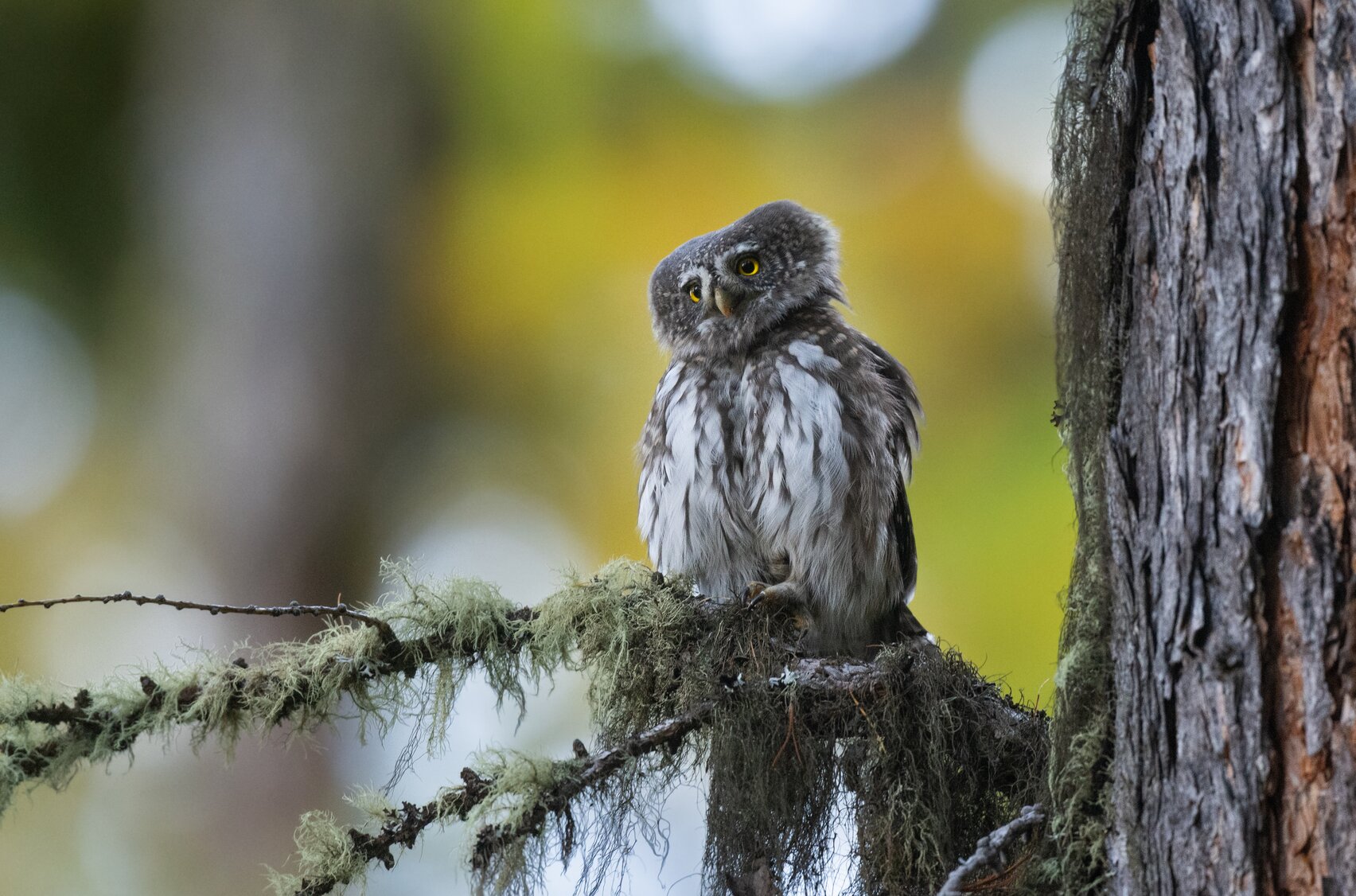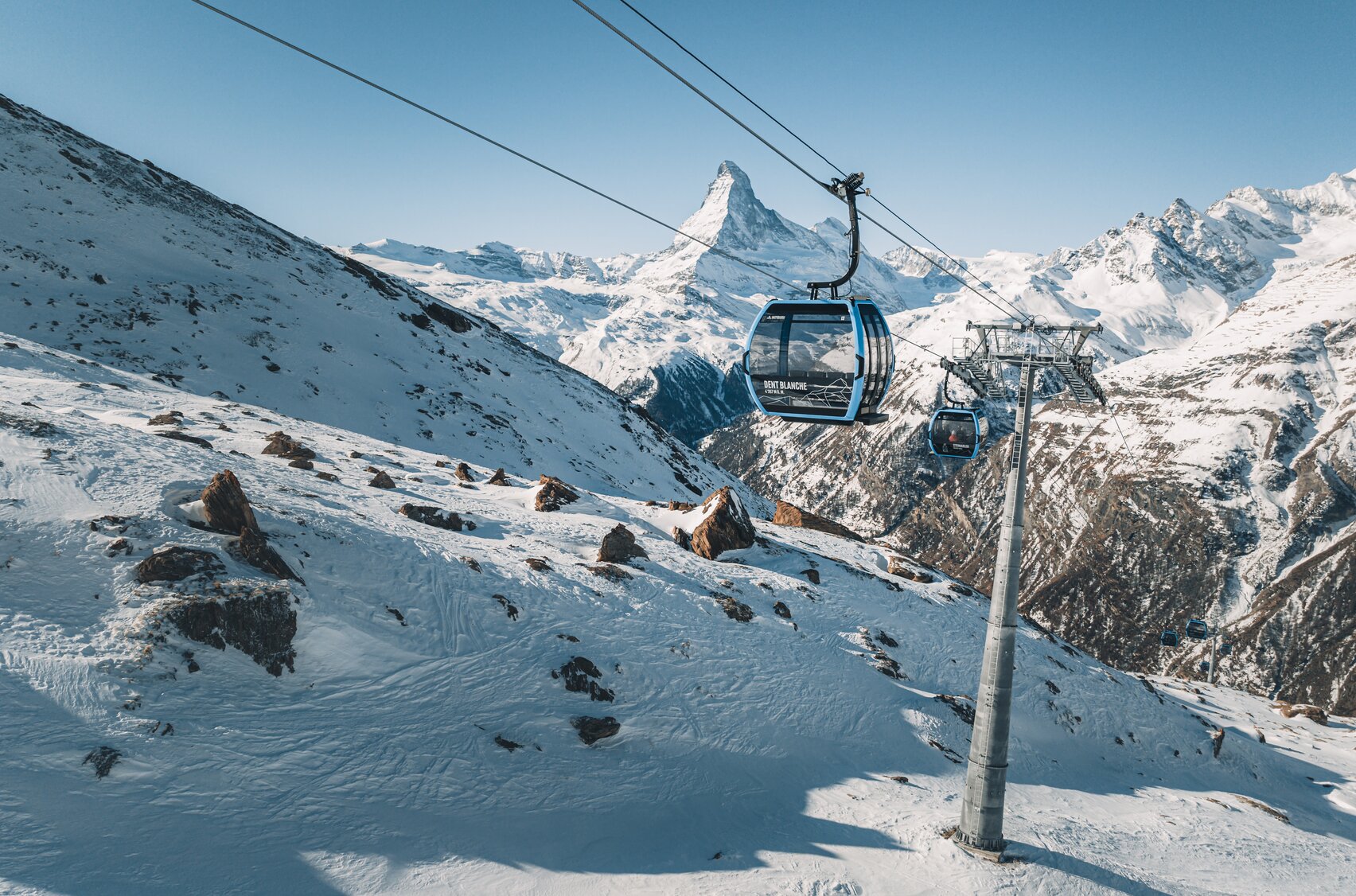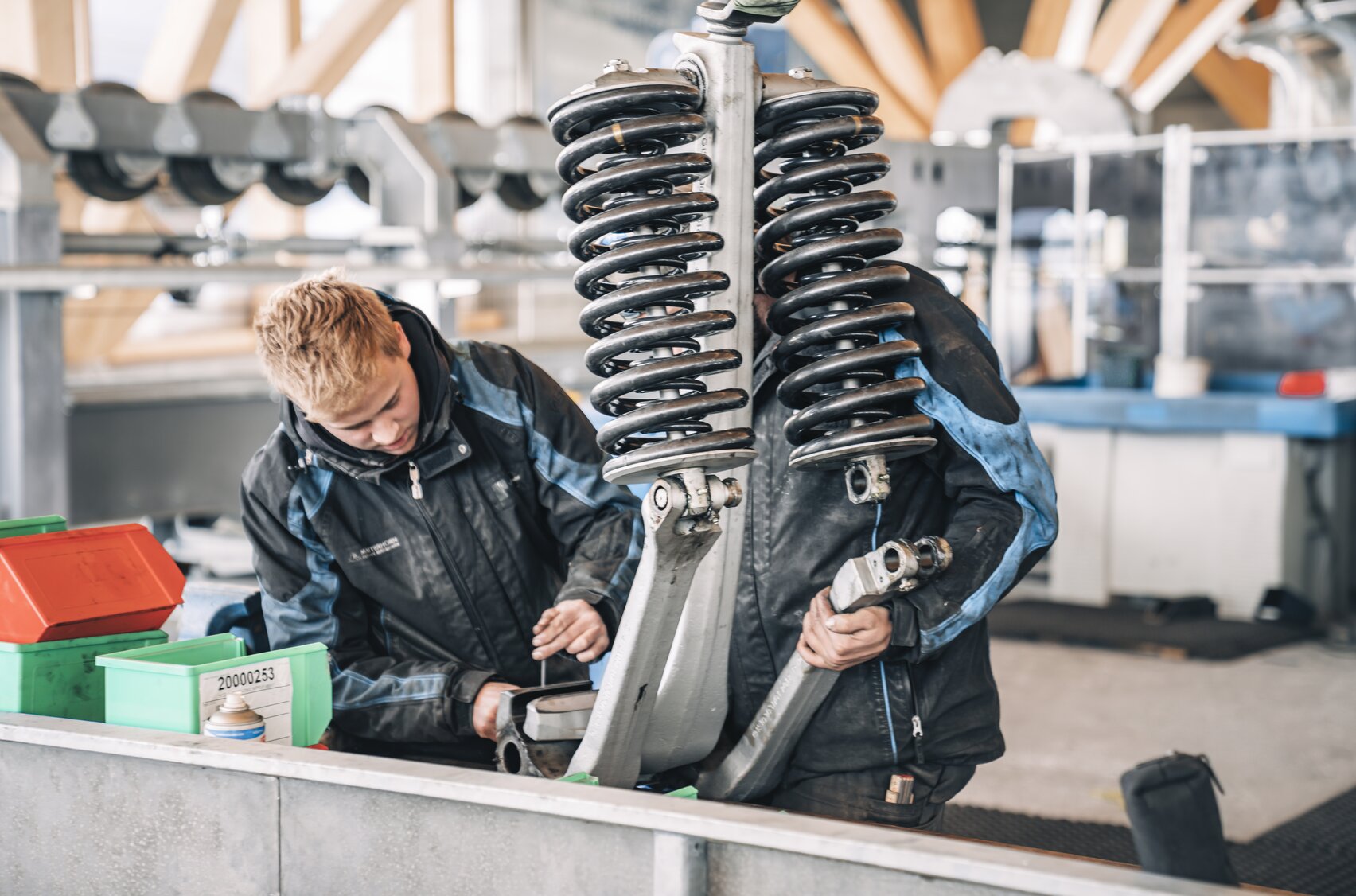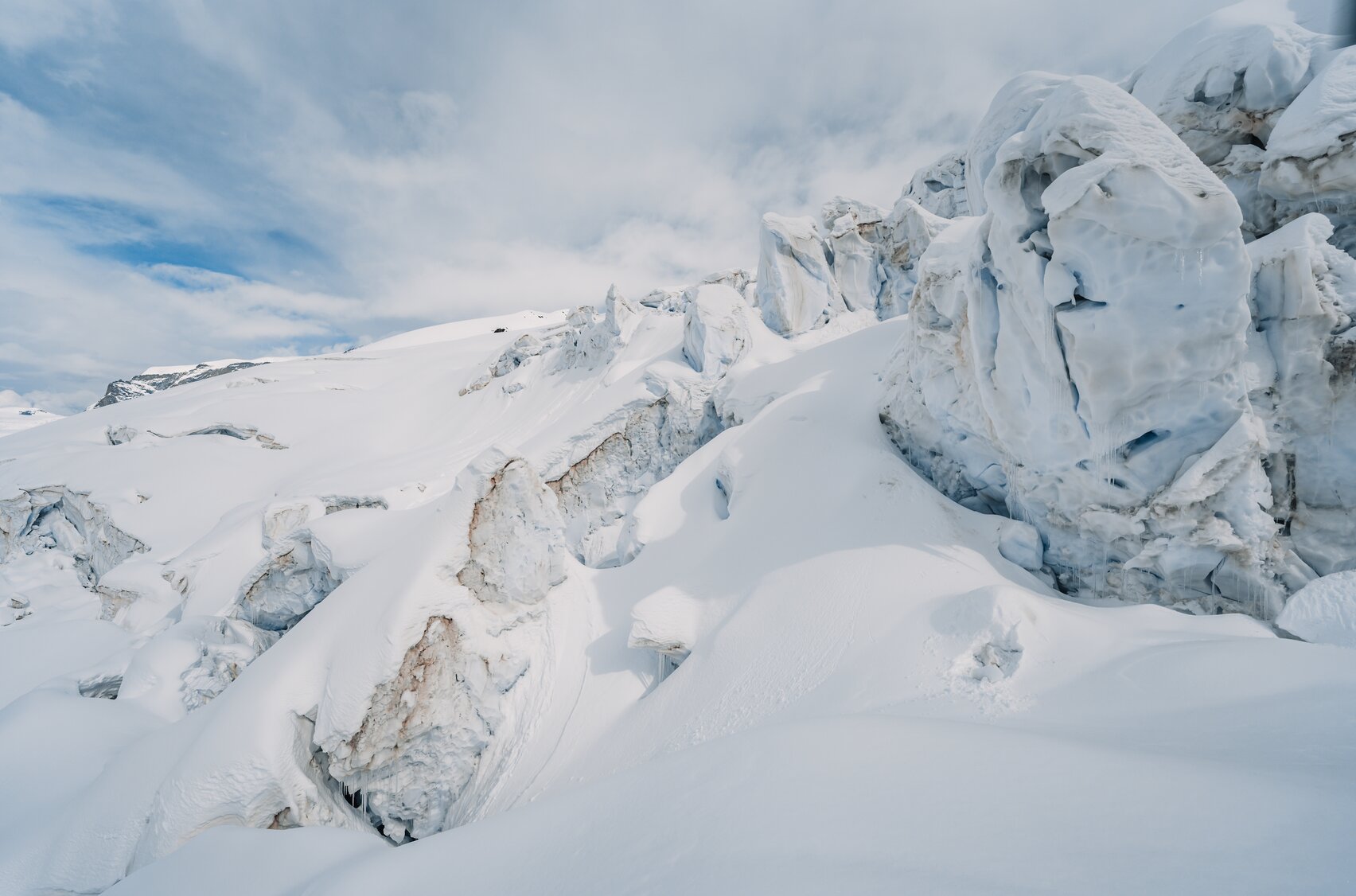 Environmental sustainability
Environmental sustainability is at the heart of Zermatt Bergbahnen. We are committed to protecting our environment through environmentally friendly business operations, renewable energy sources and safeguard the natural beauty of our region. Our goal is to preserve this unique natural environment, leaving behind intact landscapes for future generations to enjoy.
An overview of our projects
Our track record
We focus on the hands-on implementation of sustainability-oriented projects and take action instead of merely making plans.
"
We invest over 1 million a year in our sustainability projects"
CEO Zermatt Bergbahnen AG
Greening / Fauna and Flora
Our renaturation efforts were recognised through Begrünerpreis [Greening Prize] in 2013. This prize is bestowed by the Hochlagenbegrünung (AGHB) work group at Verein für Ingenieurbiologie (Association for Engineering Biology) – a group which has been committed to gentle and site-appropriate renaturation in the Alpine region since 1996. Begrünerpreis is awarded every two years.
In addition to complying with environmental laws, our goal is to work in a manner which is as gentle as possible and makes sense in the long term. Construction supervisors instruct the construction staff and raise their awareness of environmental processes, while also providing guests with information.
Klein Matterhorn as a showcase project
Since April 2009, the Matterhorn Glacier Paradise restaurant has officially carried the MINERGIE-P® certificate and is thus the highest-altitude building to bear this distinction. Zermatt Bergbahnen was also awarded the Swiss and European Solar Prize in 2010 for the very high-yield photovoltaic system integrated into the south-facing façade.
The restoration building is made of prefabricated wooden elements; the base is the only component made of concrete, required for structural reasons. The exterior walls are fitted with 52 cm-thick rock wool insulation, making for a very comfortable interior. The wooden construction is framed by metal and glass, which protects the building even at wind speeds of up to 300 km/h.
Transporting drinking water to almost 4,000 m above sea level is laborious. As a result, this resource needs to be handled with care. Therefore, the waste water from the kitchen and the wet cells is collected, purified in a microbiological purification plant and reused several times as grey water for the sanitary facilities. Unused water is purified and returned to the natural water cycle in the surrounding area.
State-of-the-art cable car technology
When investing in new cable car facilities, we always rely on state-of-the-art cable car technology that also takes account of economic, environmental and social sustainability. In December 2020, the Kumme became the first gondola lift in Switzerland to be equipped with the AURO system. The acronym AURO stands for "Autonomous Ropeway Operation" and refers to its unmanned operation. It is at the cutting edge of technology, featuring intelligent and networked technology as well as the highest level of safety. It is equipped with cameras and sensors that monitor the system – especially as passengers enter and exit. The system autonomously detects situations that deviate from "normal operation". The cable car may be operated by employees from a control centre. The perfect synergy of humans and advanced technology results in a high degree of reliability and motivation on our team by creating exciting jobs.
Wildlife and forest protection
Untouched snow slopes away from the marked pistes – a paradise for freeriders, but also the habitat of many wild animals. Conflicts of use between humans and nature are inevitable here. Possible consequences include: Snow sports enthusiasts scaring off hibernating animals or damaging the protected forests with their equipment.
To protect flora and fauna from excessive disturbance by humans, the Swiss cantons have designated wildlife areas and wildlife reserves. Legally enforceable wildlife areas may not be used in winter or may only be crossed on designated routes. Violations are punishable by law.
THE FOUR RULES FOR MORE NATURE
Observe wildlife areas and wildlife reserves
Stay on paths and marked routes in the forest
Avoid forest edges and snow-free areas
Keep dogs on a leash – especially in the forest
Mountain Care
Mountain Care - Zermatt souvenirs with a strong focus on sustainability. Our label "Mountain Care - Think fair, act fair" stands for conscious consumption. Our souvenirs are more than just mementos; they are statements against waste and a constant companion from Zermatt.
Our products follow clear criteria: Durability, reusability, recycling, vegan, organic, regional production and fairness. We reduce the need for substitute products, offer sustainable everyday alternatives, use recycled materials, promote organic products and focus on local manufacturing. Personal partnerships are as important to us as fairness and sustainability.
We are jointly shaping a future in which sustainability plays a central role. Feedback is of great importance to us and we are always available to answer questions or provide support.
Renewable energy
Photovoltaics in focus: Zermatt Bergbahnen focuses on photovoltaics as a driving force for sustainable energy. The mountain stations and lift facilities are equipped with solar panels that convert sunlight into electricity. These systems are more than just technological feats – they are symbols of the company's efforts to use renewable forms of energy and thus reduce its dependence on conventional, environmentally harmful energy sources. The focus on photovoltaics reflects the commitment to environmental protection and sustainable energy practices.