TOP EXPERIENCES ON THE PEAKS IN ZERMATT
The best excursions in Matterhorn Paradise
Zermatt nestles in the very heart of the Swiss Alps, surrounded by 38 four-thousand-metre peaks. A world of experience for all ages. The Zermatt mountains offer moments full of adventure and wonder. They teach humility and bestow a measure of freedom and tranquillity. From dawn, as the first rays of sun touch the mountain tops, to dusk, the mystique of the Alps holds all in its sway.
Further excursions  
The mountains around the Matterhorn are just as extraordinary as the adventures you can experience among these peaks. The Alpine world of the Matterhorn Paradise is a stunning location all year round, a wonderful wild landscape with fascinating diversity. Zermatt Bergbahnen adds a further dimension to the fascination of this region by providing access to the breathtaking natural landscape, offering countless opportunities to experience unique moments and spectacular adventures at the foot of the Matterhorn.
Unique vistas
Spectacular gondola rides
The resort of Zermatt is home to the legendary Matterhorn. But there are a number of other reasons the region is one of the world's most popular destinations. One of these is the view of the fascinating mountain landscape. Zermatt Bergbahnen offers spectacular gondola rides with the latest cableways – trips that will stay long in the memory. Even the journey there is an experience in itself, with a vista of idyllic meadows and woods or the enthralling realm of ice and snow. The most arresting eye-catcher is the Matterhorn.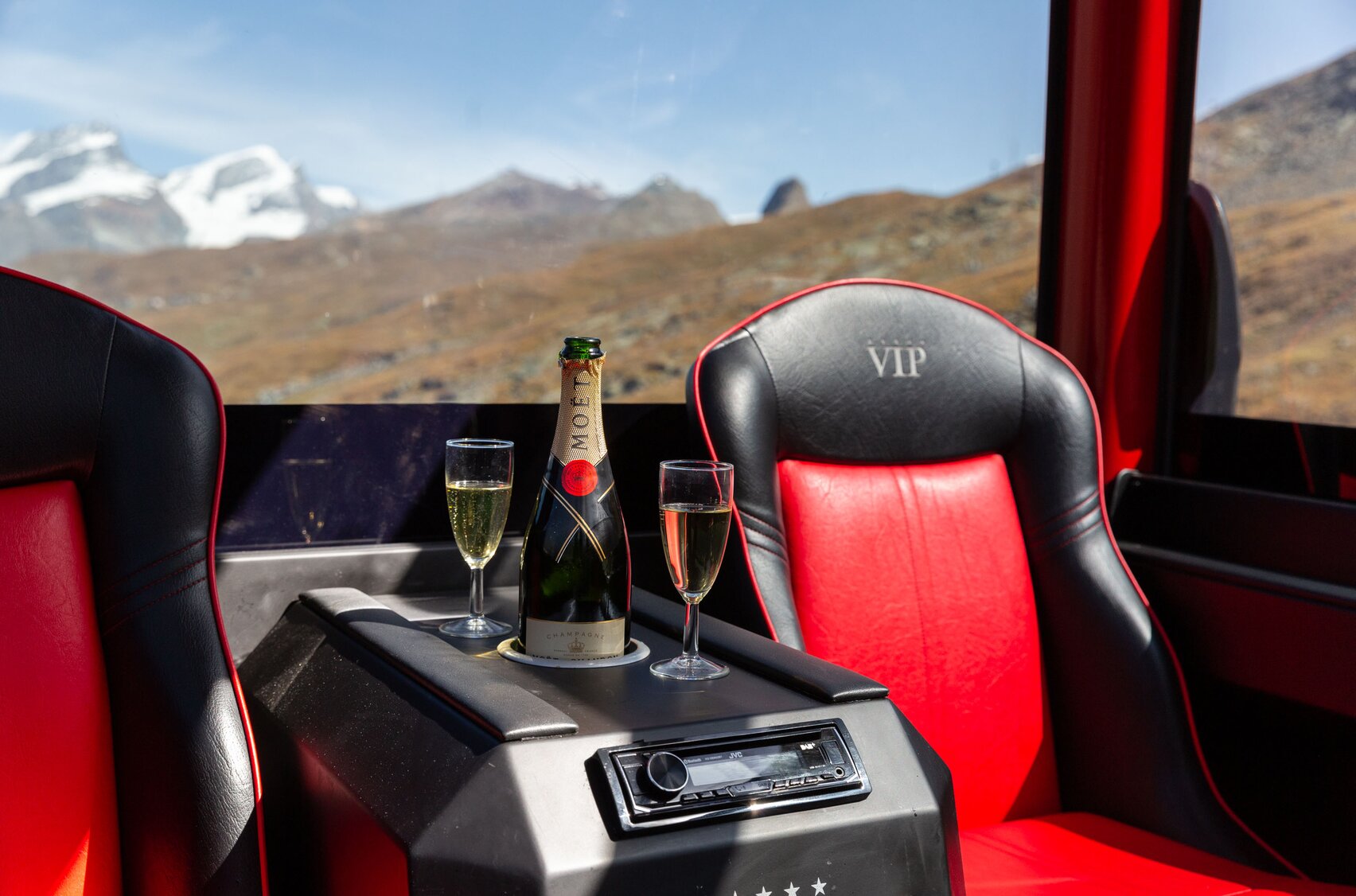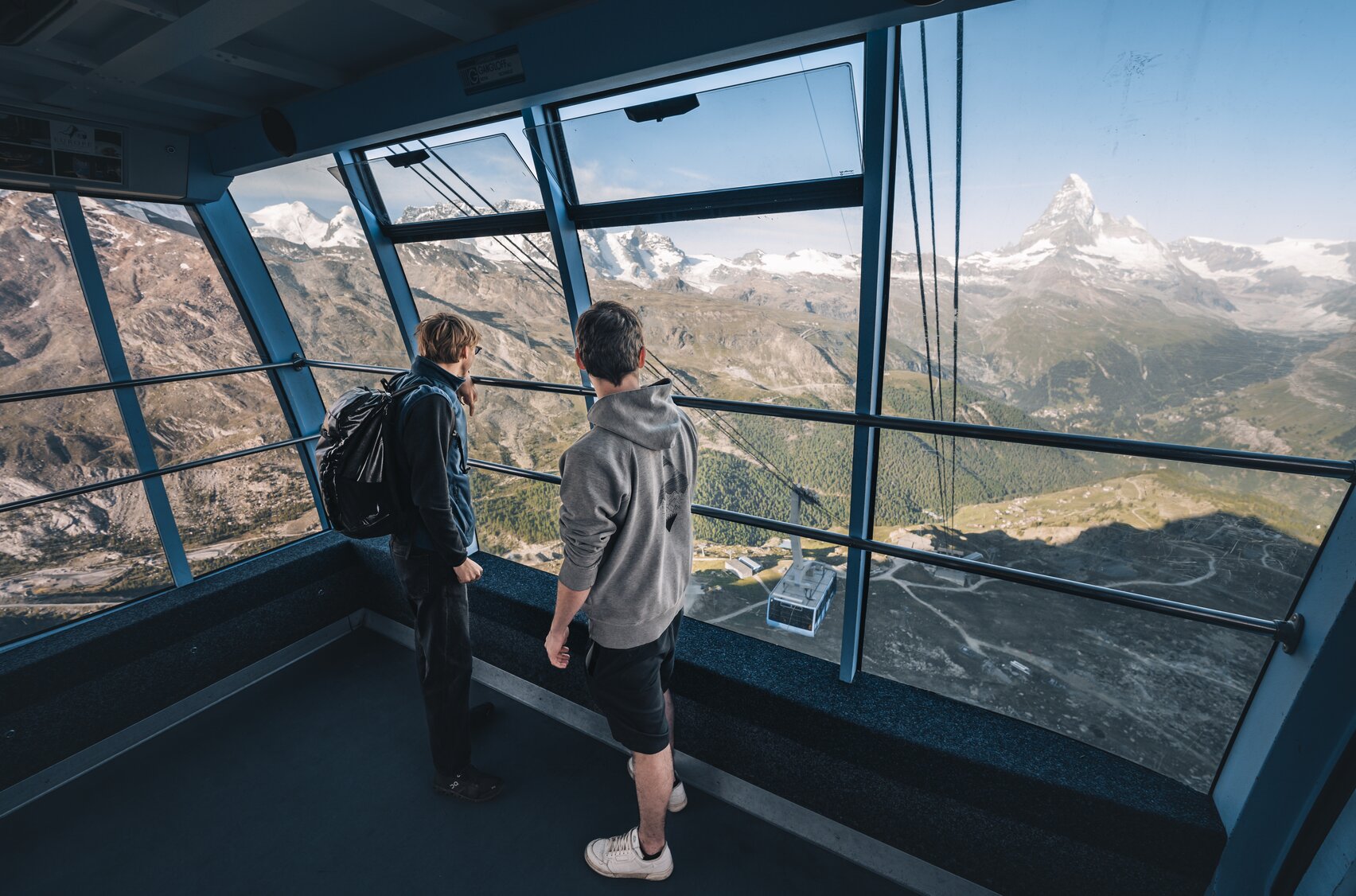 VIP Gondel
Zermatt Bergbahnen's VIP gondola promises pure exclusivity. Comfortable leather seating, champagne on board and incomparable vistas – luxury meets the charm of the Matterhorn. Whether you travel as a couple or with friends, glamorous moments are guaranteed.
book now