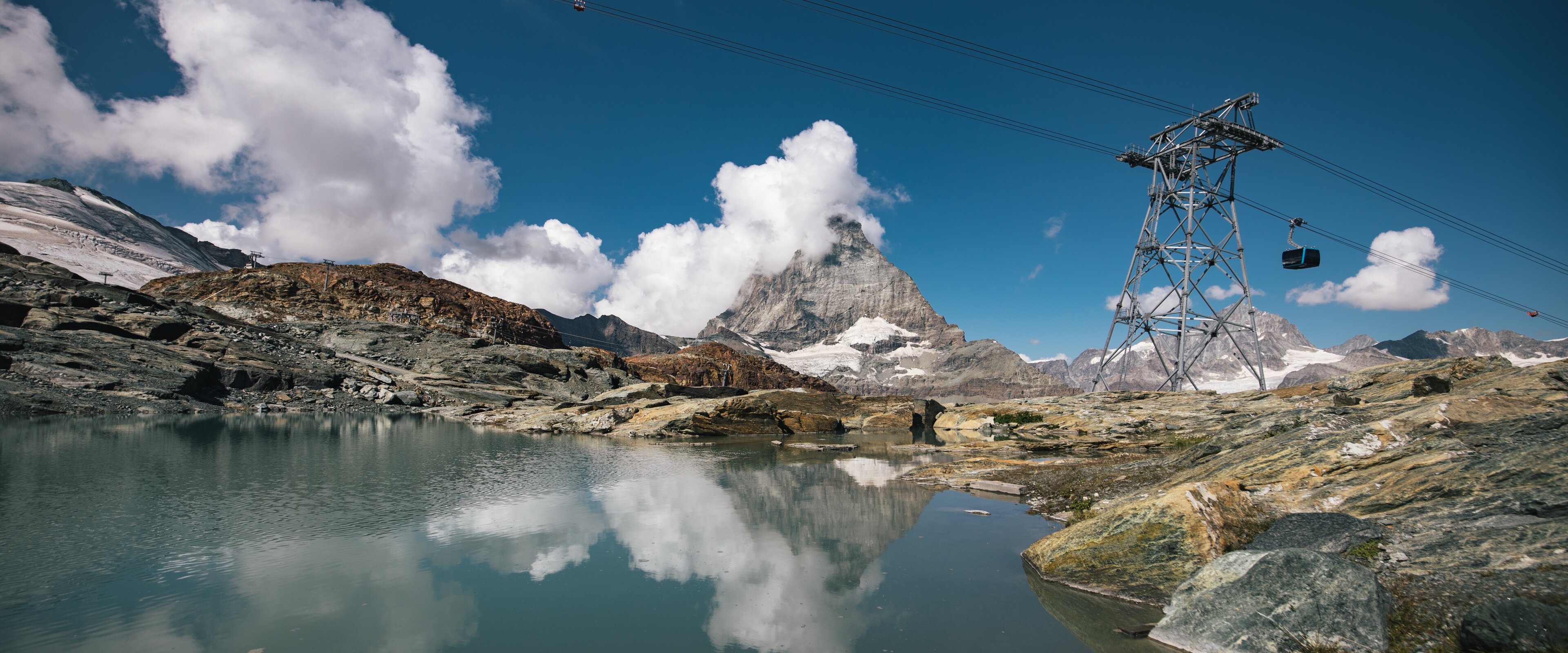 Where mountain worlds meet
TRockener Steg
The pivotal point where different worlds come together: Trockener Steg at 2939 metres above sea level, the border between snow-covered slopes and rough rock walls. From this vantage point, the view of the Matter Valley across the mountain ranges to the Matterhorn is breathtaking.
The power of nature
The stunning vista from Trockener Steg presents the majestic Matterhorn and the snow-capped peaks that surround it from a different angle. As you approach, the beauty of nature becomes more overpowering with every step.
Discovering Trockener Steg
The opportunity to enjoy a wide range of unforgettable experiences opens up as you step out of Trockener Steg station. There is something for everyone here.
The right choice for a ticket to the Trockener Steg
An impressive vantage point in the Swiss Alps: Trockener Steg. A trip to Trockener Steg is definitely worthwhile, either with a single ticket or a return. As an alternative to single-trip tickets, there is also the Peak Pass.
If you haven't had your fill of the Zermatt adventure, you'll want to visit one of our other peaks – in which case, the Peak Pass is ideal. It offers unlimited travel on the sections between Zermatt - Matterhorn Glacier Paradise, Zermatt - Rothorn, Zermatt - Gornergrat and Furi - Riffelberg (as timetabled).
Alternatively, this station could be part of a trip to Italy and back. We'd recommend booking the Matterhorn Alpine Crossing for that.