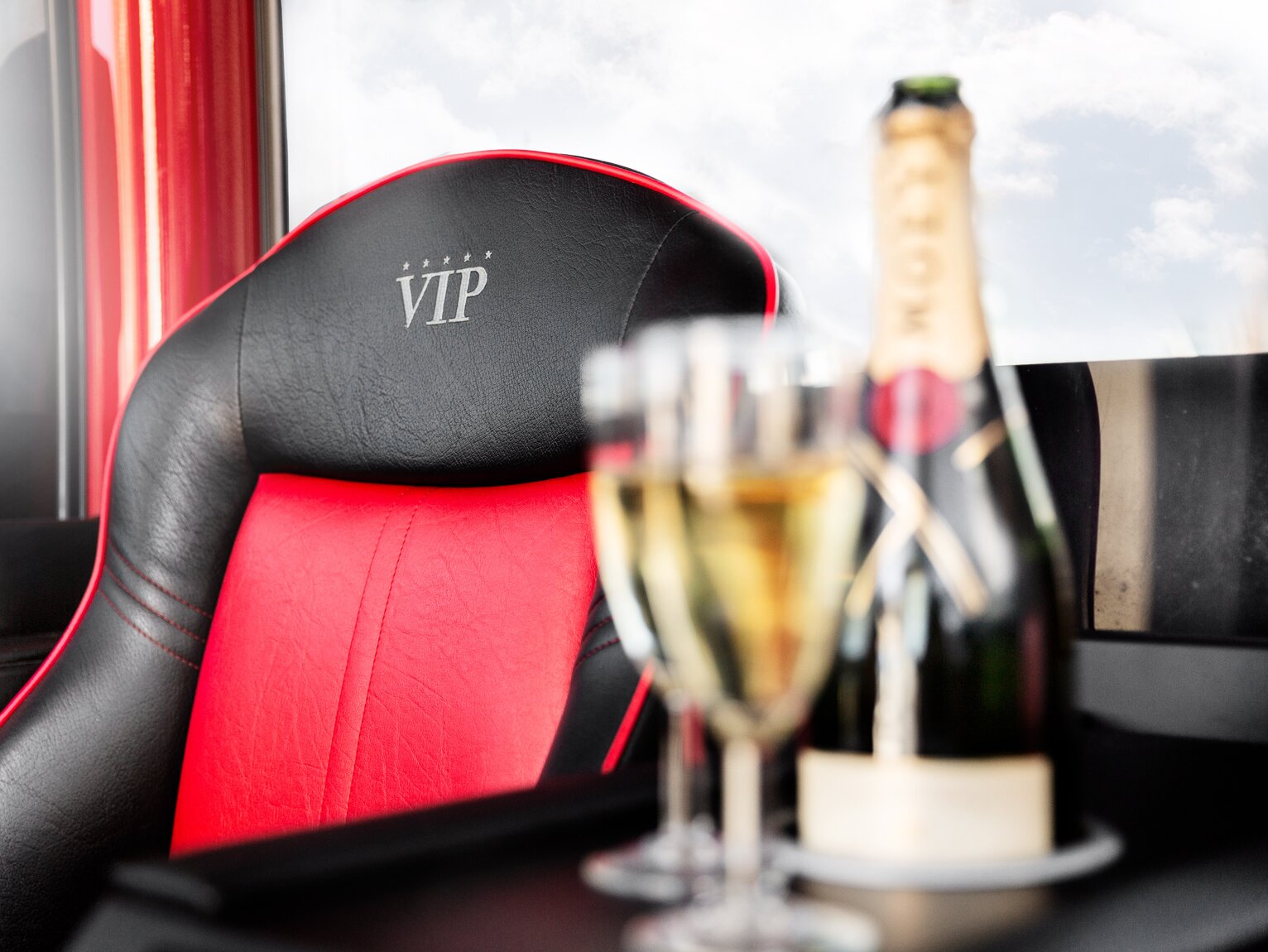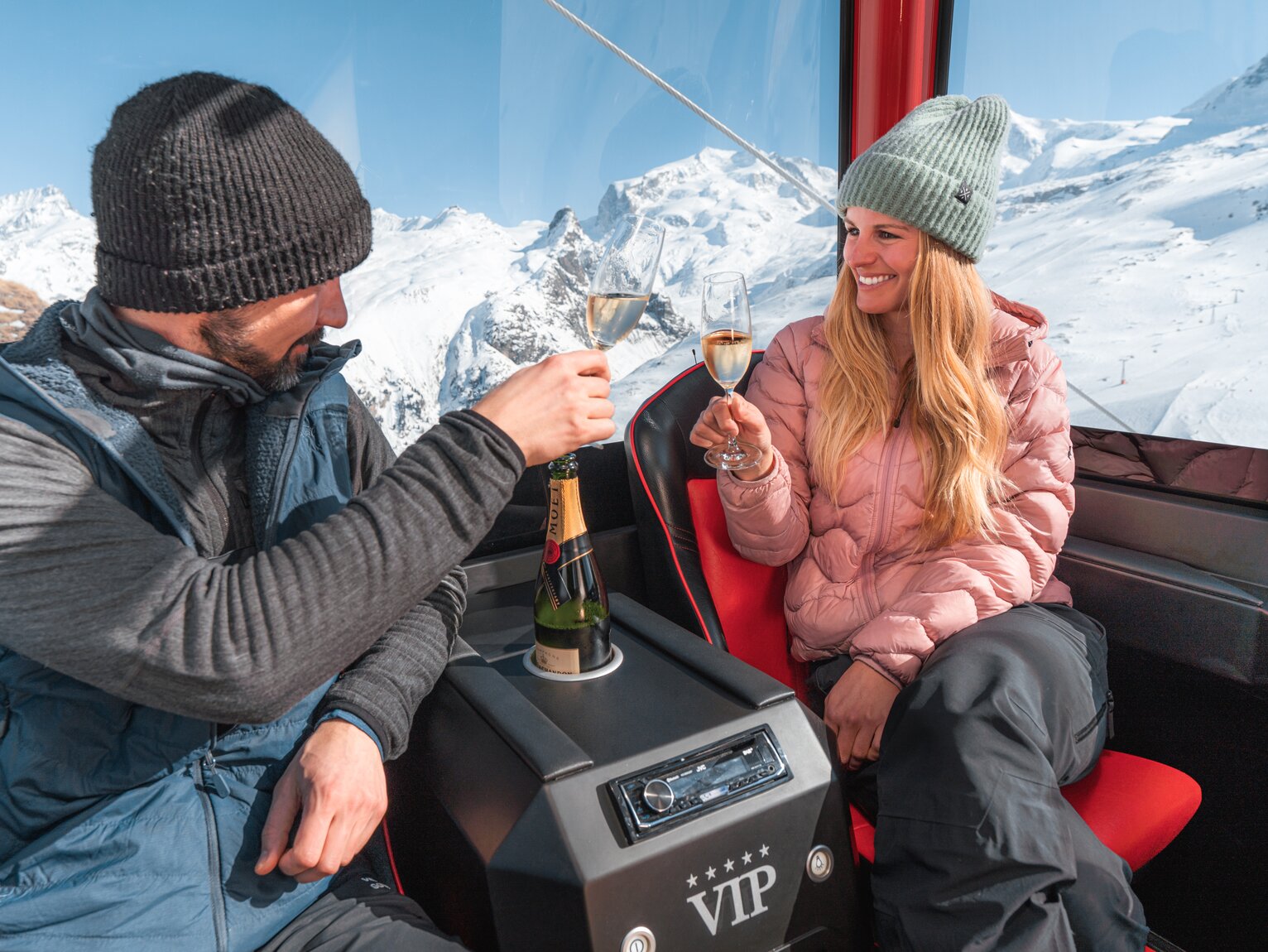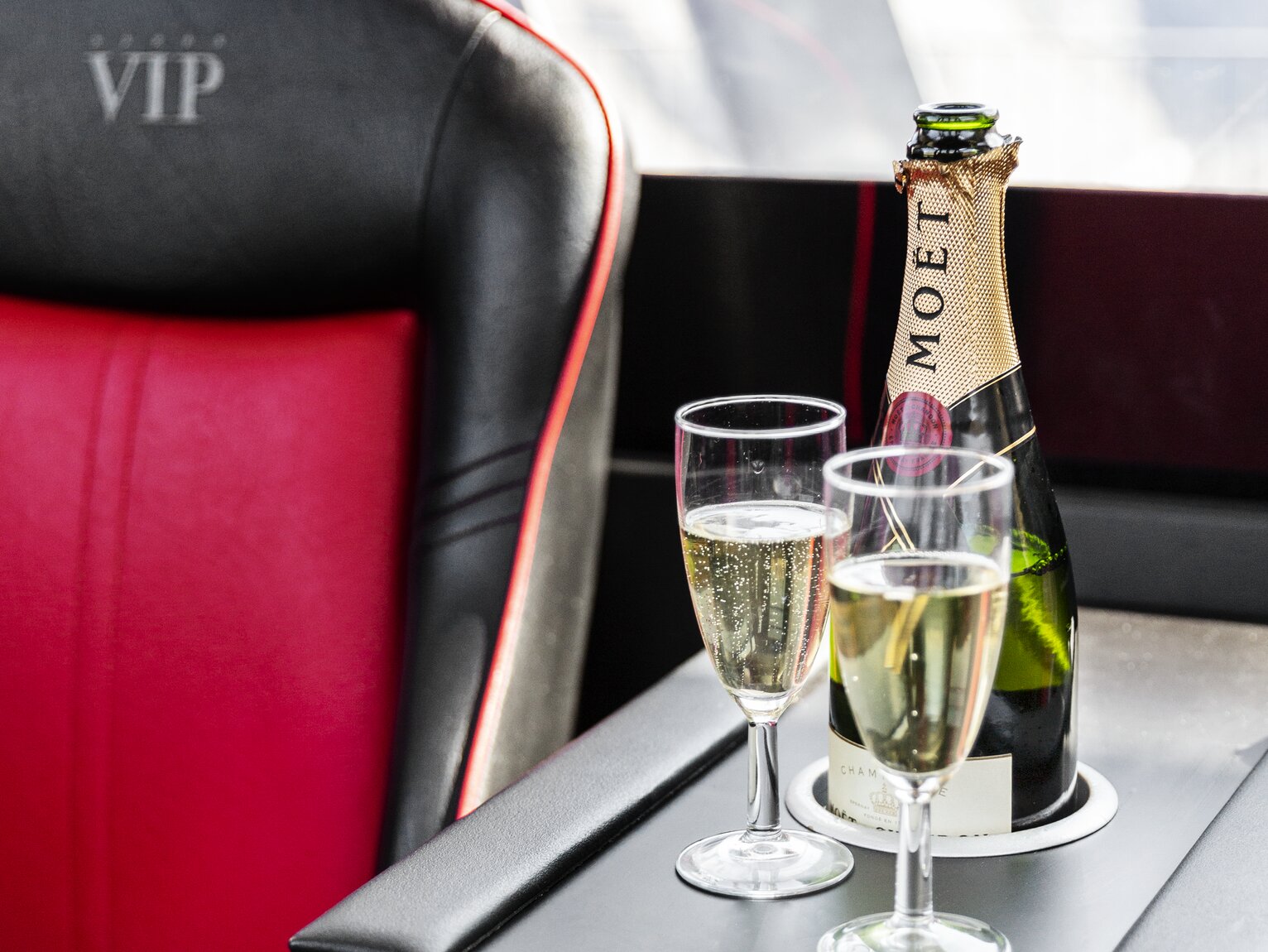 The glamorous experience in the Matterhorn Paradise
VIP gondola
Book early and save

without queuing into the mountains

Secure online shopping
Description
If you love the Alps and could do with a special holiday treat, the Zermatt VIP gondola has your name on it already! The ride begins in Zermatt at the Matterhorn-Express valley station. Make yourself comfortable in one of the cosy leather chairs and pop open a bottle of champagne. It's a romantic experience for two or an exclusive event to enjoy with a group of good friends.
Up to three people can join you on possibly the most glamorous gondola ride you'll ever have. Treat a loved one to a little luxury. Drink a toast to the special occasion as you glide past the Matterhorn together. Or grab the chance to take a selfie with the most-photographed mountain in the world as a backdrop.
All good things come to an end, however, and at the Trockener Steg mountain station, at an altitude of 2929 metres, it's time to disembark. Never mind, the good news is that the VIP gondola is in operation 270 days a year. In the summer the ride is great fun in combination with a gentle mountain hike and in winter with a day full of skiing. All year round you can travel on to the Matterhorn Glacier Paradise, up to the highest viewing platform in the Alps.
Included
Single or return trip in the VIP gondola from Zermatt to Trockener Steg (ticket not included)
A bottle of Moët & Chandon champagne
Lift ticket/ski pass not included!
Prices & reduction
Zermatt - Trockener Steg

single trip

per gondola (max. 4 people)

CHF 100.00

Trockener Steg - Zermatt

single trip

per gondola (max. 4 people)

CHF 100.00

Zermatt - Trockener Steg - Zermatt

round trip

per gondola (max. 4 people)

CHF 150.00
The round trip always starts from Zermatt and is a continuous trip without the possibility to get off at Trockener Steg.
More information
Meeting point: Please come to the Matterhorn-Express sales point no later than ten minutes before the agreed time.
Questions & answers
There are different reductions depending on the experiences. You can find this information for each offer under "Prices". In most cases, however, there is a discount for children unter 16 years and for half-fare/GA holders*.
*The reduced price, if available, also applies if you have a Swiss Travel Pass or if you have already purchased a Peak Pass.
When buying an experience, you will receive a binding booking confirmation. You use this confirmation, i.e. the booking code contained therein (voucher), to redeem the service you have booked.