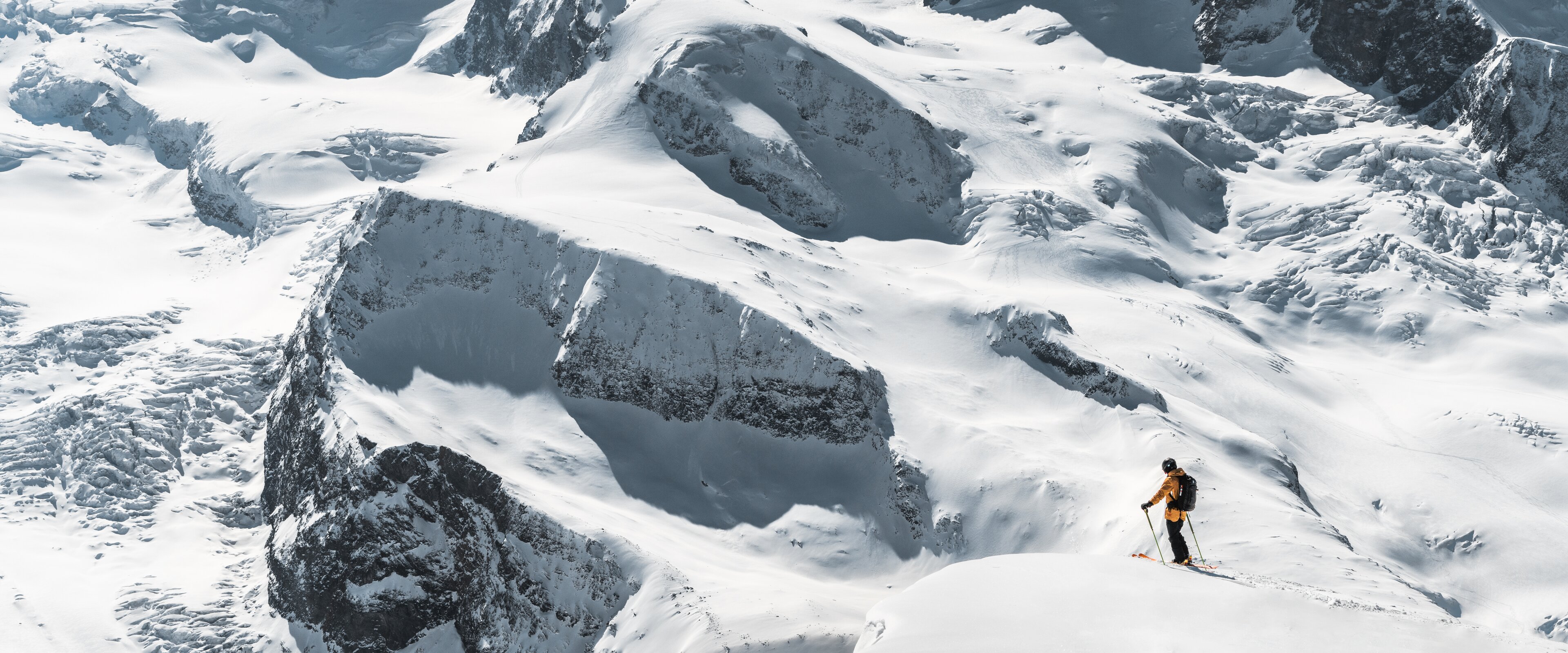 Minimize risks and enjoy accident-free touring
Rules for ski tourers
1. Outside the operating hours of Zermatt Bergbahnen all ski runs are closed and access is prohibited. The operating hours must also be observed by ski tourers. Danger to life!
2. Only ski runs that have been opened specially may be used by ski tourers outside normal hours.
3. During the operating hours of Zermatt Bergbahnen, all users of snow sport runs must comply with the FIS Code of Conduct.
4. In particular, the following FIS rules apply on the pistes:
Always ascend the slope at the side of the piste
Ascend in single file, not abreast of one another
Do not cross the piste where you cannot be seen
Exercise particular caution at hill crests and bottlenecks and on steep slopes and ice
Give way to ski traffic: it has priority

5. Instructions from Piste Patrol and Rescue Service personnel must be followed without fail.
6. If particular circumstances make it necessary, the relevant lift operators (Zermatt Bergbahnen AG) may exercise the option of prohibiting the use of snow sport pistes for ski touring even during normal operating hours.
7. Wildlife reserves and conservation areas must be respected at all times.
8. Avoid entering wooded areas at dusk or during the hours of darkness (especially if using a headlamp). Details of wildlife reserves and conservation areas in Zermatt can be found here.
9. Users making ascents and descents are liable for their actions and do so at their own risk and responsibility.