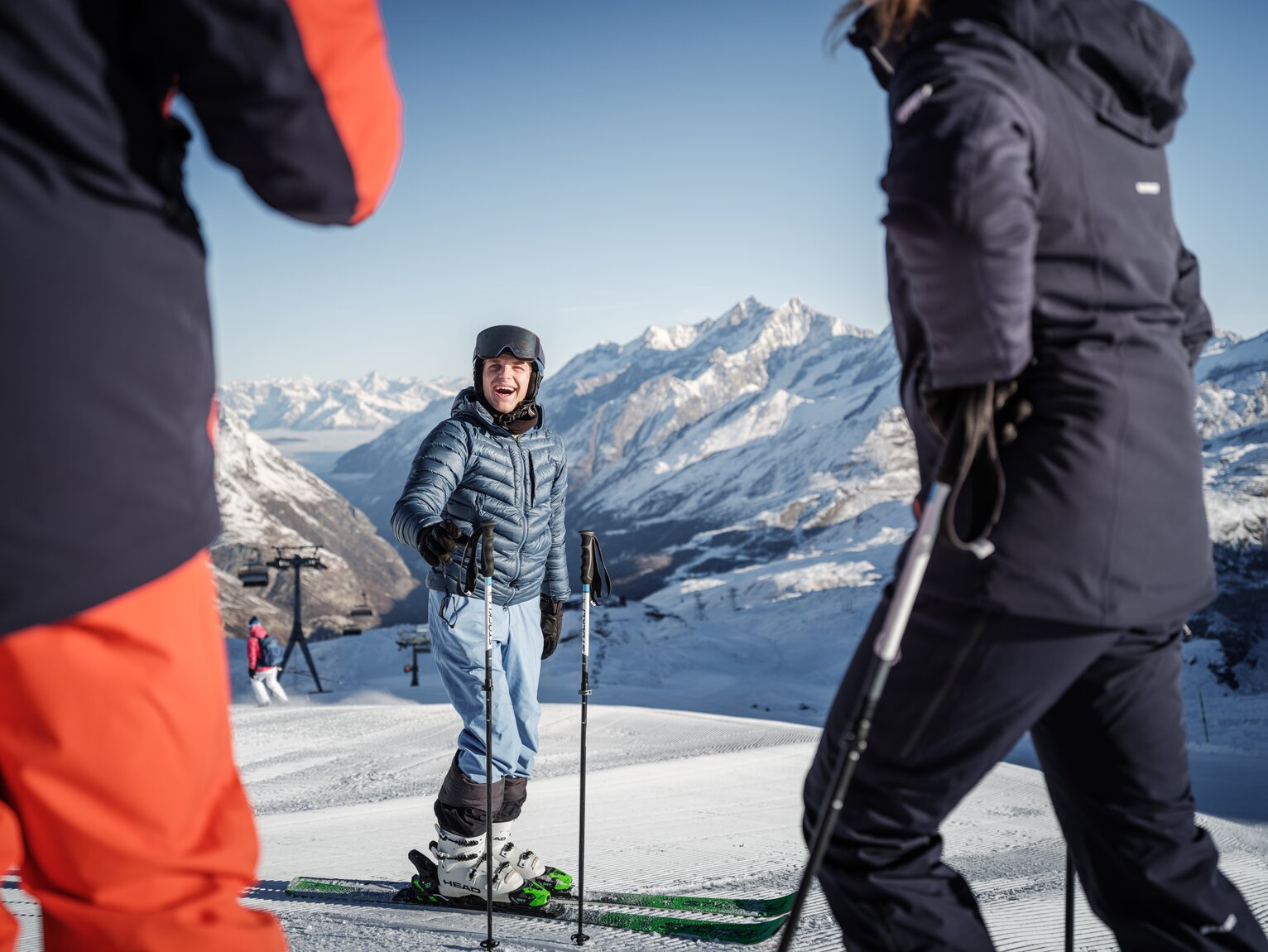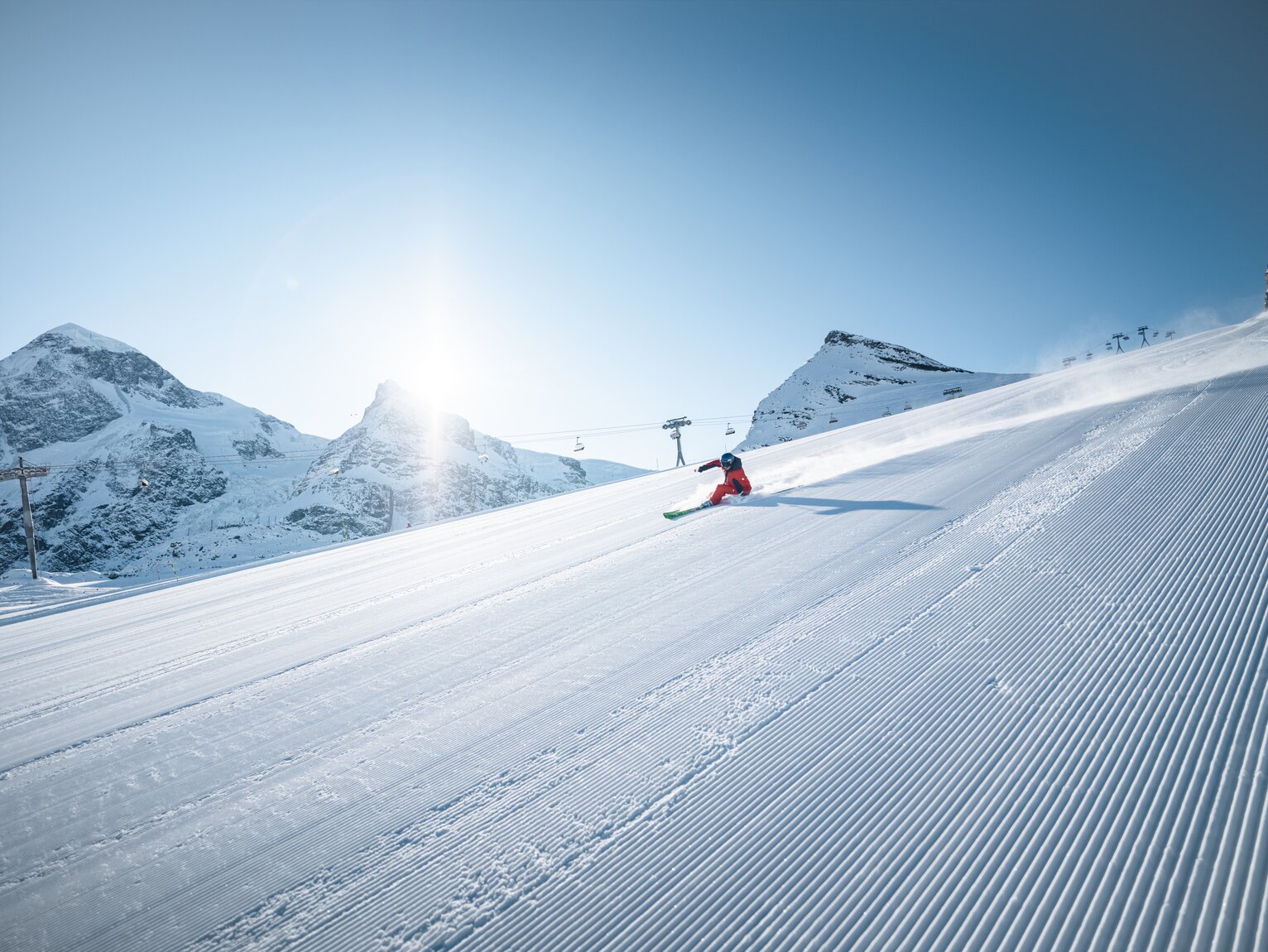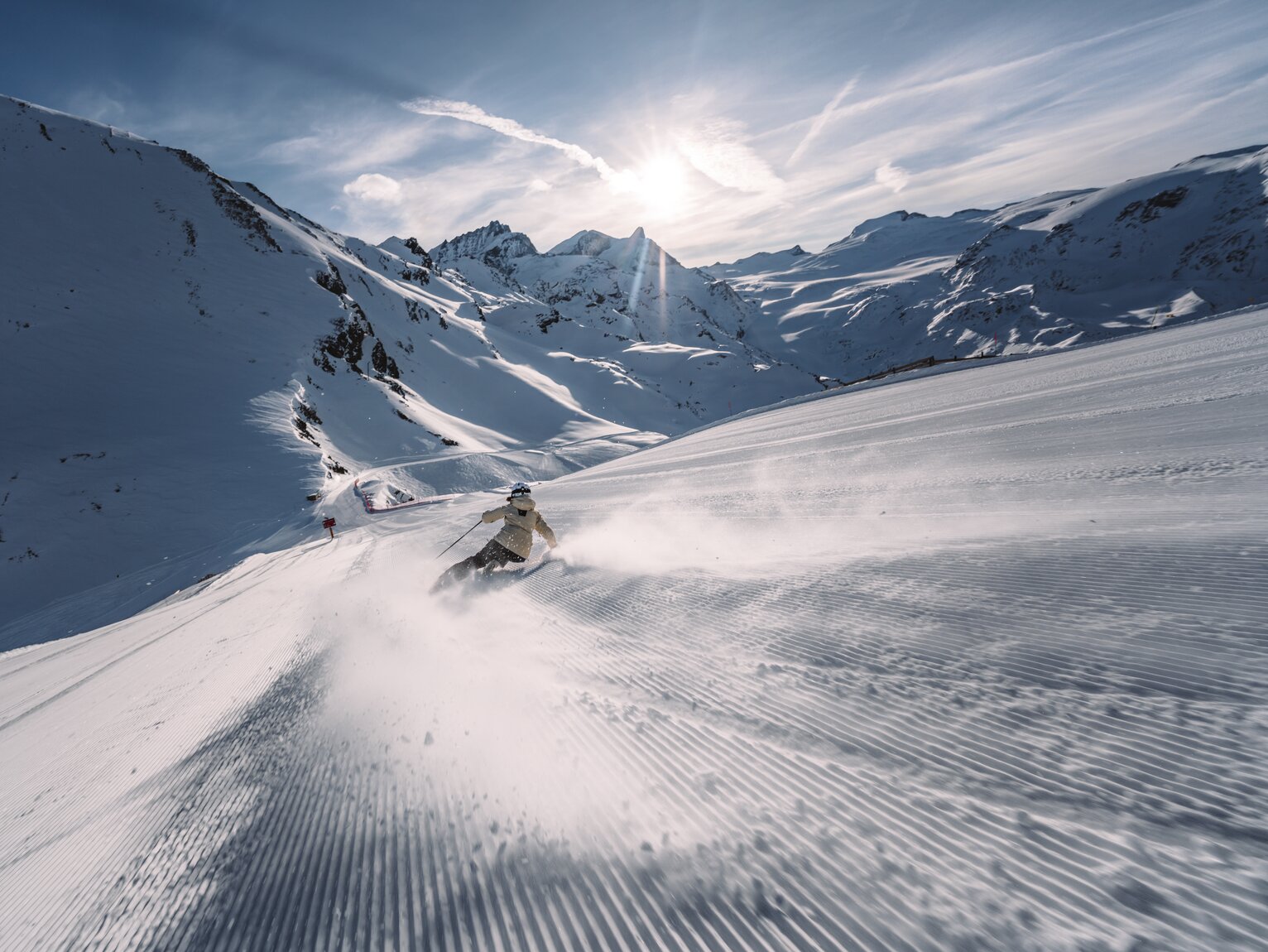 The perfect ski pass for maximum flexibility
Flex ski passes
Book early and save

without queuing into the mountains

Secure online shopping
to the price information
Description
Experience the Matterhorn Ski Paradise on selected days:
With a flex ski pass you have the choice between Zermatt (Sunnegga-Rothorn, Gornergrat and Schwarzsee-Matterhorn Glacier Paradise) or an international ticket including Breuil-Cervinia/Valtournenche in Italy. In addition, you get the flexibility to choose your ski days freely. Depending on your mood or the weather conditions.
Booking information
You can choose from the following options:
2 in 4 days
3 in 5 days
4 in 6 days
5 in 7 days
6 in 8 days
5 in season (choose any 5 days in the calendar for selection)
Included
Unlimited use of all facilities in the Zermatt ski area, as timetabled, at your choice including Breuil-Cervinia/Valtournenche (IT)
At your choice including shuttle train between Täsch/Randa and Zermatt (return trips according to ski pass validity)
Use of the Zermatt snow park near the Furggsattel glacier lift
Use of Wolli's Beginners Park on Sunnegga (as per opening of the Sunnegga/Rothorn area)
Local bus
Prices & reduction
(available at the sales points or online as Wolli Card)

free

Children

9 - 15.99 years of age

50%

Youth

16 – 19.99 years of age

15%
The amount of the reduction depends on the date of birth. Offical ID showing date of birth required.
Ski pass International: 14.69% for 10% VAT Italy and 85.31% for 7.7% VAT Switzerland (from 01.01.2024 incl. 8.1% VAT CH).
More information
Validity according to selection. E.g. 2 in 4 days: 2 ski days of your choice during 4 days
Questions & answers
You can buy online tickets up to a few minutes before first using them. The one exception is when you buy a new KeyCard, which is sent out by post. This must be done at least five days before the validity period of the ticket begins.
Yes. You can choose from the following flex ski passes:
2 in 4 days
3 in 5 days
4 in 6 days
5 in 7 days
5 in season
6 in 8 days

Please do not carry your flex ski pass on you when travelling as a pedestrian with a single/return ticket. Otherwise the ski day will still be used.
The 6-day ski pass can either be combined with the preceding afternoon (½ & 6) or with the following morning (6 & ½). In addition, there is even an option to add the previous morning and following afternoon to it (½ & 6 & ½).
For technical reasons, it is not possible to calculate whether one or more Saturdays fall within the validity of a ski pass of 8 or more days. Either in the web shop or at the points of sale, it is not possible to get this rate for more than 7 days.
All Skidata cards chan be recharged directly with the data carrier number (back, bottom right). With KeyCards from Zermatt you can even type in the short number (back, bottom left). If you would like to recharge your Swisspass, you can do so in our Matterhorn App*.
Attention: Axxess cards can not be recharged in our webshop!
*In the webshop you can charge reduced tickets directly to your SwissPass, if you have a valid half-fare/GA travelcard.
If you already own a KeyCard, you can load the online ticket onto your card. It's activated and valid after just a few minutes (no more than 30 minutes). With a newly purchased KeyCard dispatched by post, we will mail your ticket to any address in Europe specified by you. From a period of five days or less before the start date of the ticket, the only available option is on-site collection.
If you choose the "pick-up" function (on-site collection), you can either get your ticket conveniently from one of the twelve ticket machines or collect it from one of our sales points (go to the desk with the "pick-up" sign). Please note that if you do not have a data carrier, a deposit of CHF 5 for each ticket will be charged at the sales point. The deposit will be refunded when you return your ticket(s) at one of our sales points in Zermatt.