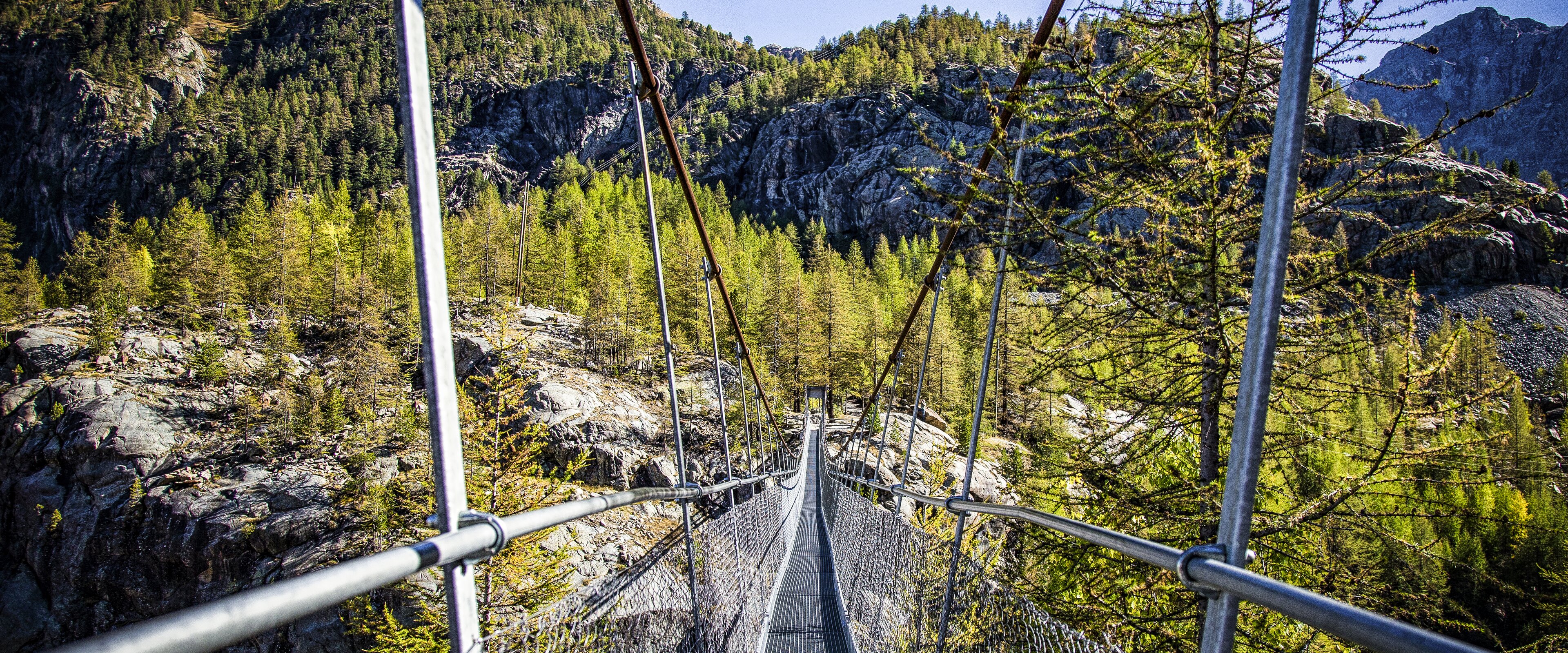 A trip through a bygone world
FURI SUSPENSION BRIDGE PATH
Discover Alpine marvels up close. It couldn't be easier – or more impressive – than on the Furi suspension bridge path near Zermatt, where you enter a world shaped by the Gorner Glacier. The highlight is the suspension bridge across Gorner Gorge. Anyone brave enough to pause on it and risk a glance down into the roaring ravine will get a clear sense of the raw power of nature for a few moments.
In search of clues in the Dossen glacier garden
Route: Furi - suspension bridge - fire pit - glacier garden - Furi
Best time of year: June – October
At the Dossen glacier garden you will see glacial potholes formed over 4000 years ago, mysterious rock caverns and more besides. It's also the perfect place to go on a tour of discovery or simply enjoy a barbecue with your family at one of the fire pits. Walk through the shady Alpine forest, past barbecue spots and the playground with its picnic area. Information panels explain how the glacial potholes, rock formations, caves and signs of glacial polish came to be. In short: there is plenty of variety and fun to enjoy here.
Find the right ticket
Not far above Zermatt you can find Alpine marvels aplenty.

Our tip for the Furi suspension bridge path
A trip to Furi promises many highlights, including a suspension bridge, a paradise for families and a glacier garden. Single and return tickets to Furi will enable you to explore the area in full.
If your holiday list includes places other than Furi, the Peak Pass could be your best option, with unlimited travel on the following routes: Zermatt - Matterhorn Glacier Paradise, Zermatt - Rothorn, Zermatt - Gornergrat and Furi - Riffelberg (as timetabled). It's a guarantee of even more fun!