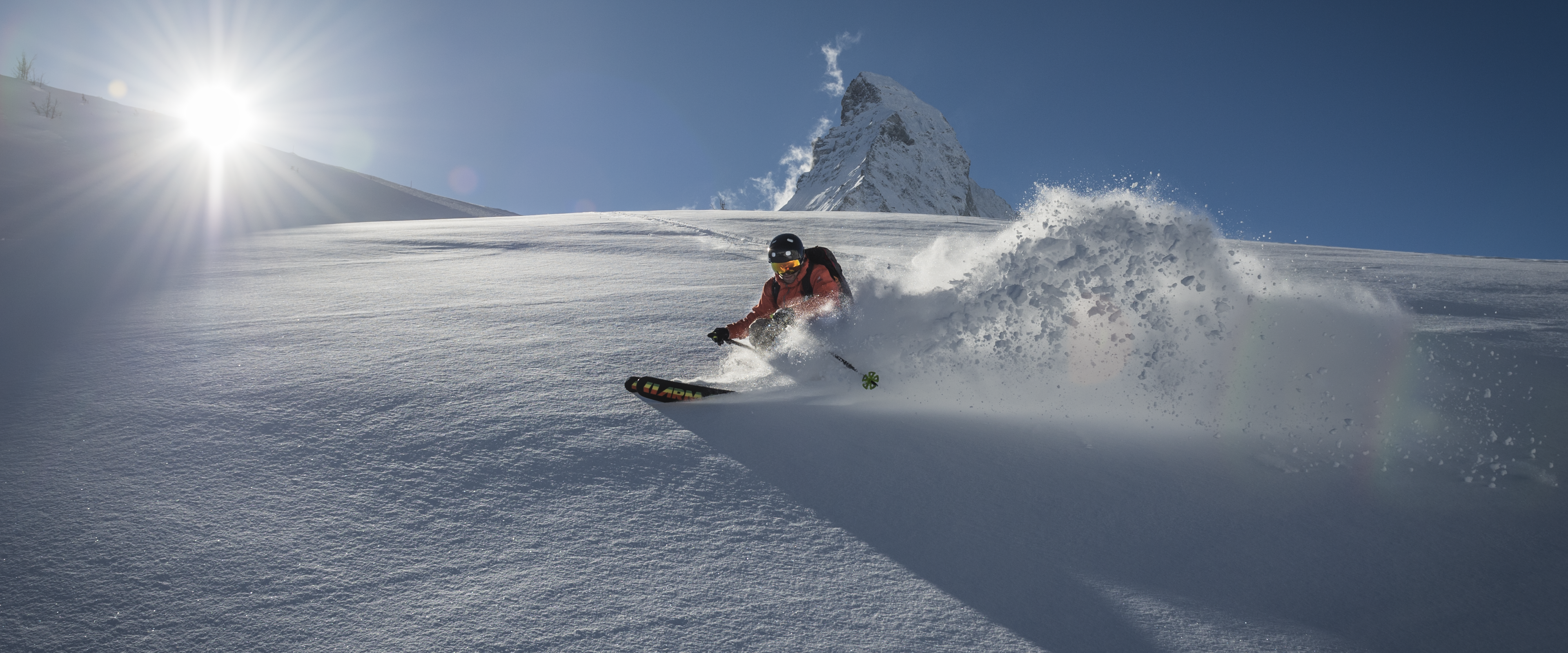 Safety first
Nine commandments for freeriders
Freeriding in Zermatt means exercising caution – especially if you're away from the marked pistes. Keep one eye on your personal safety, the other on the environment. We recommend that you follow these commandments.
1. Get information on the weather and avalanche conditions, either online or from the panoramic boards in the ski area, which can be found at the valley stations in Zermatt or the mountain stations on Blauherd, Riffelberg, Riffelalp, Gornergrat or Trockener Steg. There are also freeride checkpoints at the Rothorn and Hohtälli mountain stations.
2. Do not go into the off-piste area alone or without a guide and always keep visual contact with your companions.
3. Never enter a marked forest and wildlife conservation area. Failure to comply with these rules could result in a fine and the withdrawal of your ski pass.
4. Always carry an avalanche beacon switched to "send". Take a shovel and a probe as well.
5. Continually reassess the weather and avalanche conditions, the terrain, and your own condition.
6. Always tackle difficult passages and extremely steep slopes one at a time and in single file.
7. Take note of rising temperatures during the day.
8. Keep emergency contacts to hand: Mountain Rescue: +41 27 966 01 01, KWRO/Air Zermatt: 144,
9. Regularly check the website of the Swiss Institute for Snow and Avalanche Research: www.slf.ch