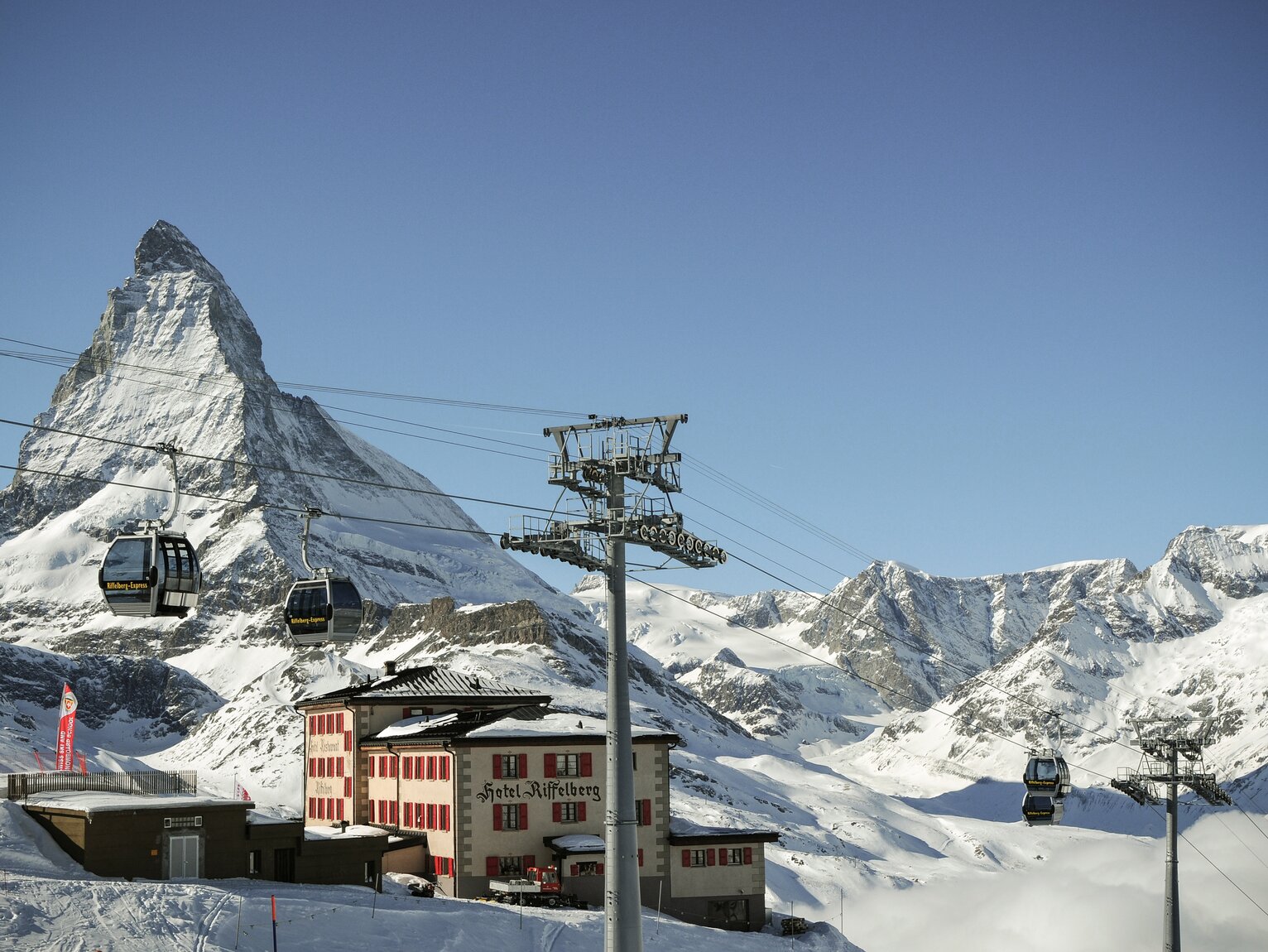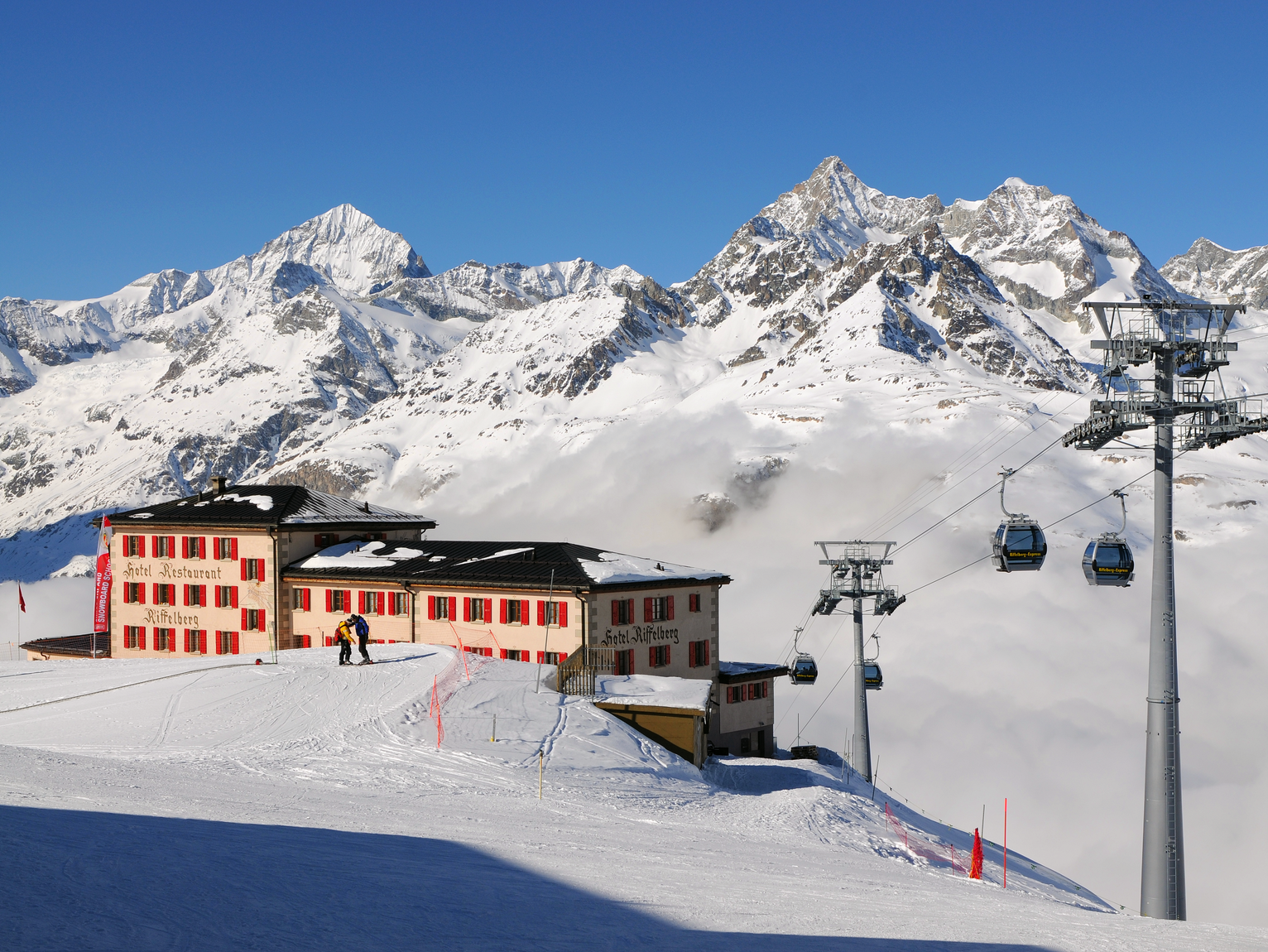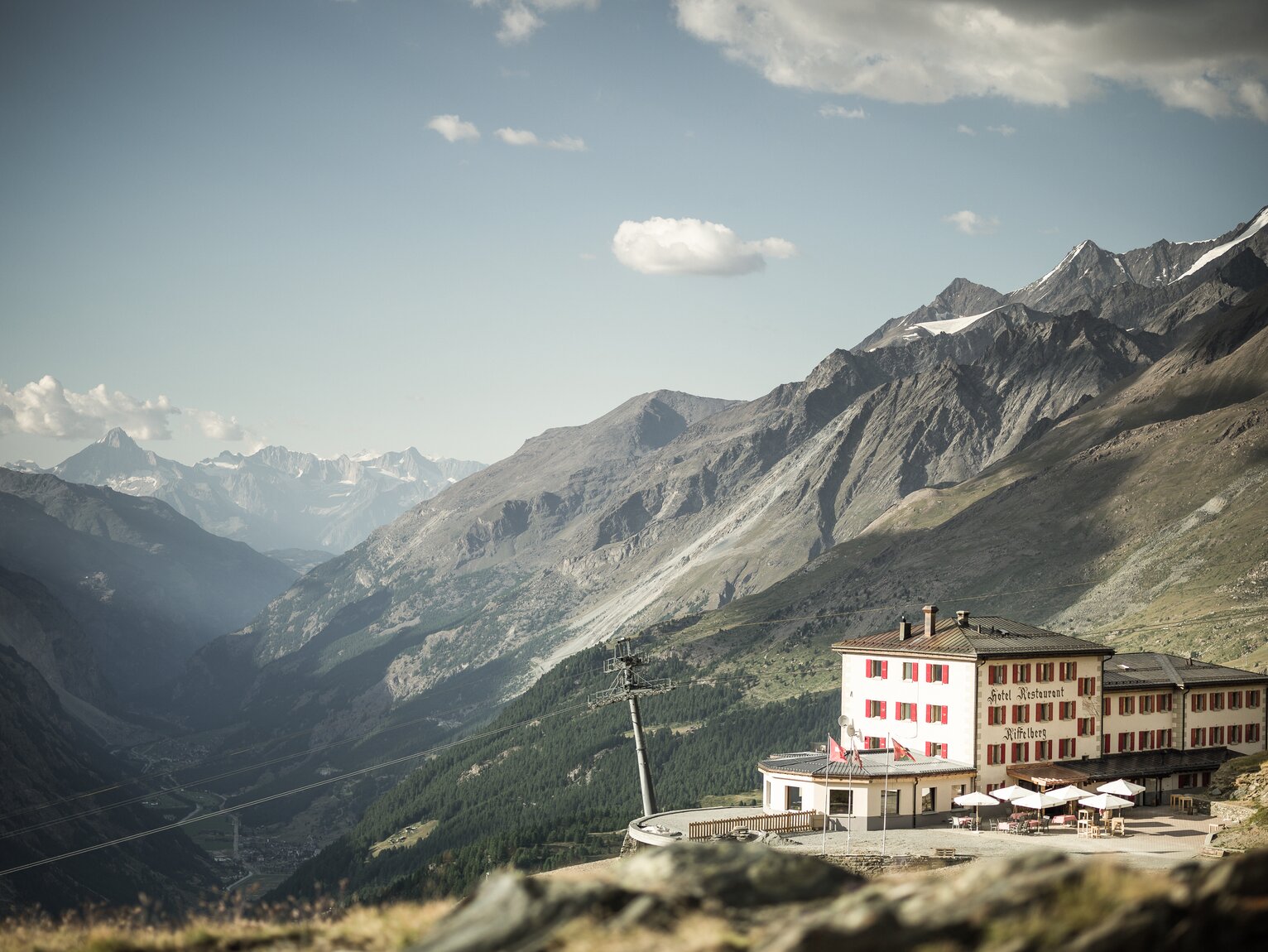 In the middle of the mountains around Zermatt
Riffelberg
Book early and save

without queuing into the mountains

Secure online shopping
to the price information
Description
Here you can find tickets for a single or return trip from Zermatt to Riffelberg (via Riffelberg-Express).
Riffelberg station at an altitude of 2'582 metres can be reached from Zermatt with the Matterhorn-Express to Furi and then with the Riffelberg-Express. On Riffelberg you have a choice of numerous hikin trails in all directions of the Matterhorn Paradise and you enjoy a wonderful view of the Matterhorn.
Booking information
The following ticket options are available for individual trips to Riffelberg:
Single ticket
Return ticket
Full fare (100%) or half-fare (50%) where relevant discount applies
Included
Single or return trip to Riffelberg (via Riffelberg-Express)
Bike transport
Local bus
Dogs are carried for free
Prices & reduction
free

Children

9 - 15.99 years of age

50%

Children

9 - 15.99 years of age

with Junior Card/Grandchild Card (accompanied)

free

GA, half-fare, Swiss Travel Pass

50%

please send requests to info@matterhornparadise.ch
The amount of the reduction depends on the date of birth. Offical ID showing date of birth required.
All prices incl. 7.7% VAT (from 01.01.2024 incl. 8.1% VAT)
Validity
Single: 2 days
Return: 10 days
Questions & answers
No, the ticket prices are exactly the same. However, the Matterhorn app has a smaller range of tickets to choose from. In the Matterhorn app you can also load ski passes onto the SBB Swisspass. The Matterhorn app is available to download free from the App Store or Google Play store.
With the half-fare card/GA you get 50% off the following tickets:
Single & return tickets to all stations in Switzerland (until and including Testa Grigia)
Peak2Peak ticket, Gornergrat round trip ticket
Kombi-tickets
Bike passes
On the Peak Pass you get a 25% discount with the half-fare card/GA.
You can buy the reduced tickets online if you have a SwissPass with a valid half-fare/GA travelcard. The ticket will be charged directly to your card. Please remember to carry the SwissPass card with you (mobile SwissPass is not possible).
Otherwise, we ask you to buy your reduced tickets at one of our sales points upon presentation of your reduction card.