Hiking highlights and tips
WORLD OF ADVENTURE AROUND THE MATTERHORN
Zermatt has so much to offer. The Matterhorn Summer Paradise is a wonderland for walkers and boasts an amazing variety of landscapes and attractions.

Visitors and locals alike fall in love with the charming mountain village every day anew.Quiet places, special settings and unique experiences: it's a world of mountain peaks, idyllic Alpine meadows and clear cool lakes with endless opportunities for families, adventure-seekers, sports enthusiasts and lovers of good living. Each and every individual will find their personal highlight in the Matterhorn Paradise.
Around the matterhorn
There's so much more to hiking in the Matterhorn Paradise than going for a walk – you can combine it with countless other activities to enjoy a day of exploration, discovery, relaxation and great food and drink. Zermatt has everything covered, from breathtaking views to superb restaurants and cool mountain lakes. Any of the peaks in the Matterhorn Paradise will make an excellent starting point for a day of activities.
Amount of sunshine per year
Hiking can be combined with a wide range of activities to make the perfect day out. The peaks can be the starting point for various walks or make a good place to stop for refreshment. Exciting experiences and activities await.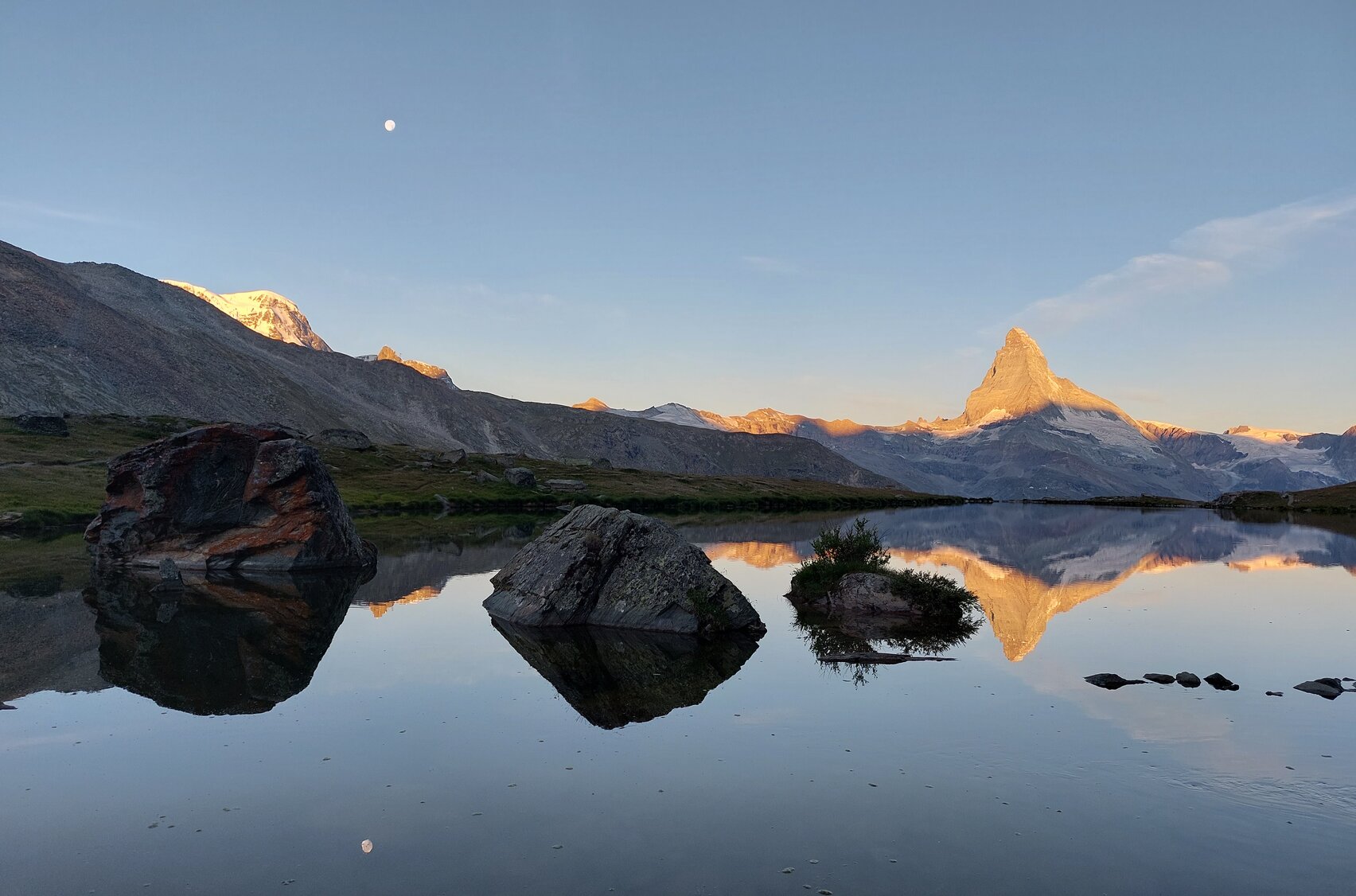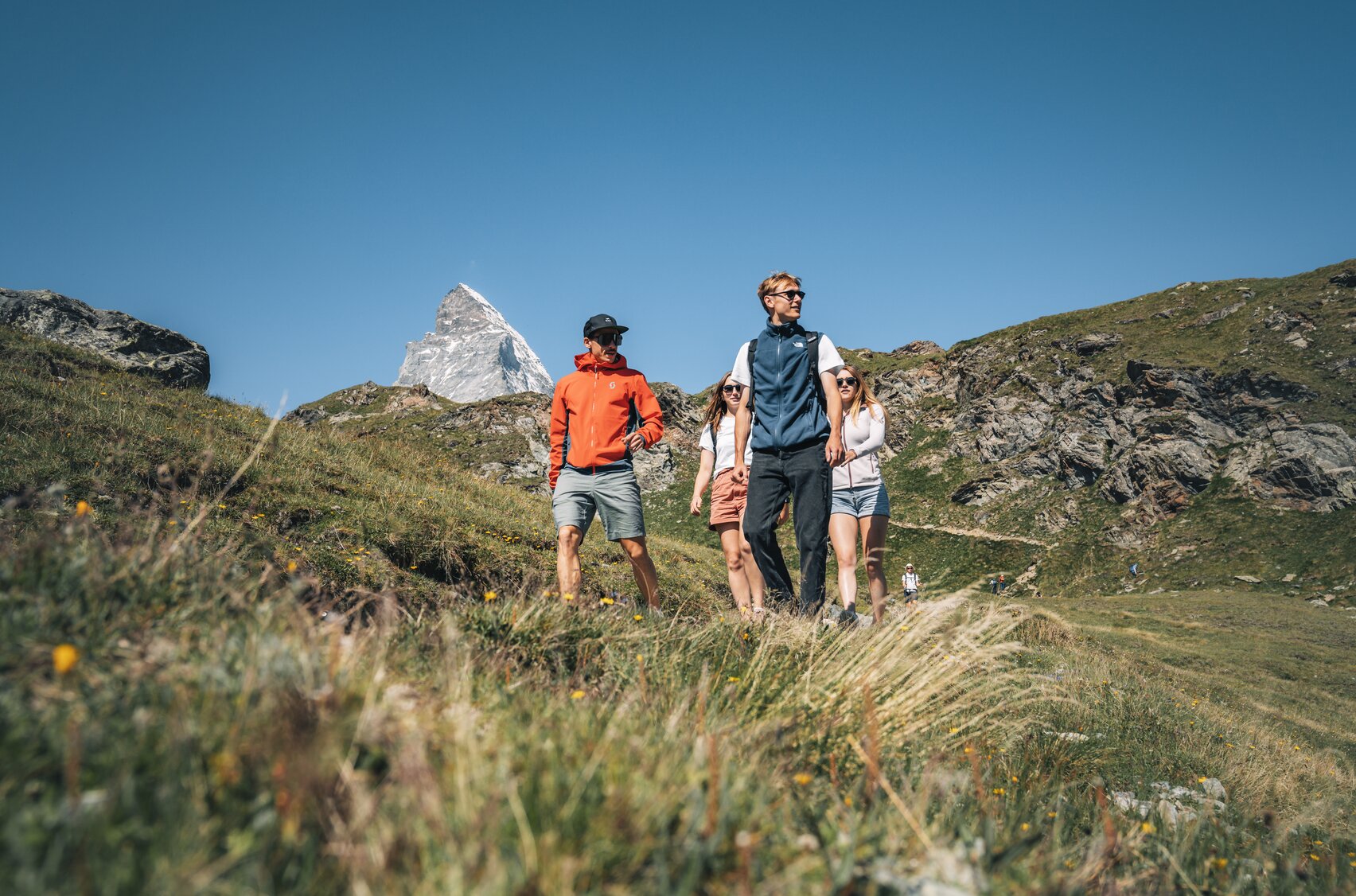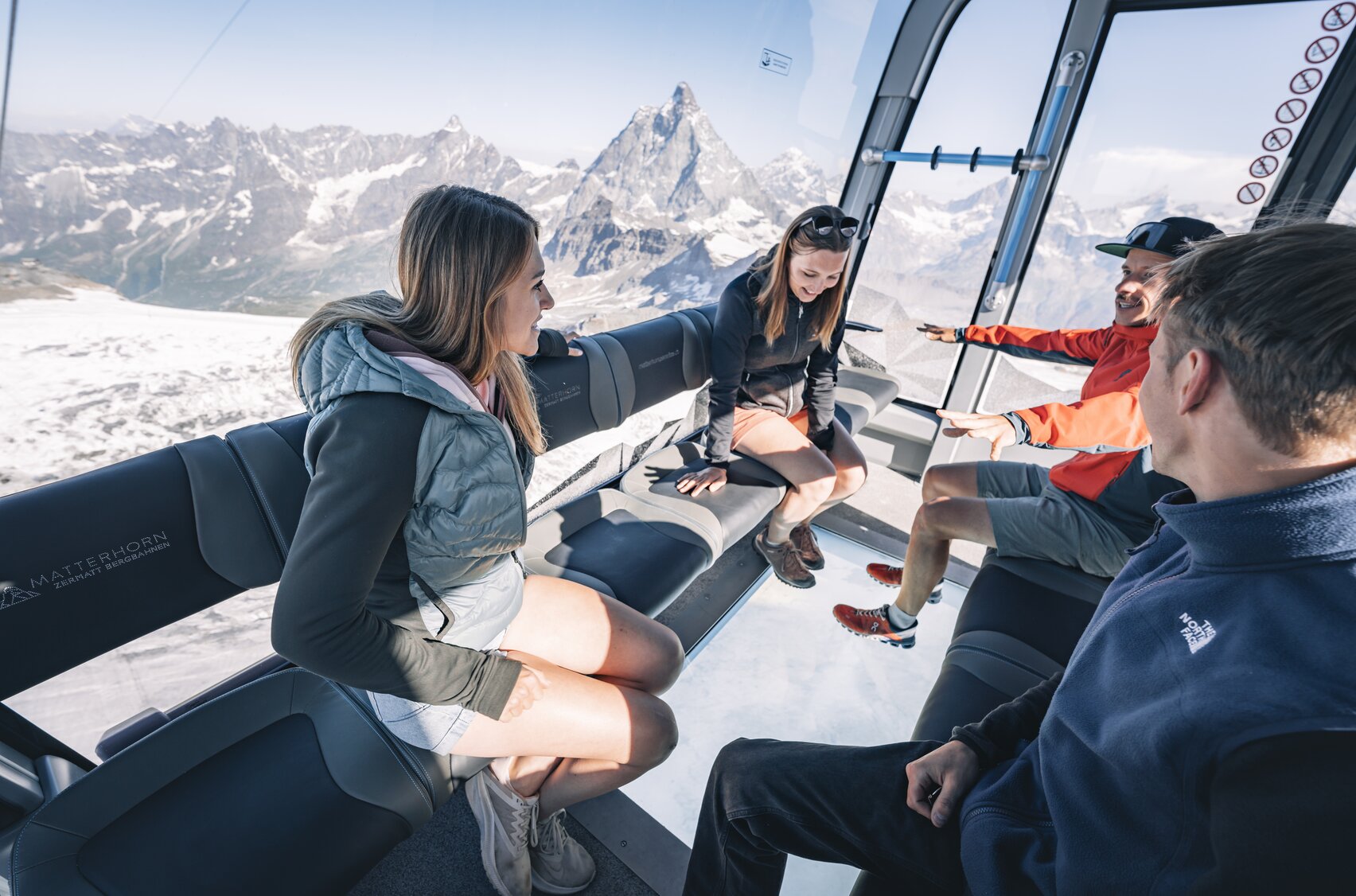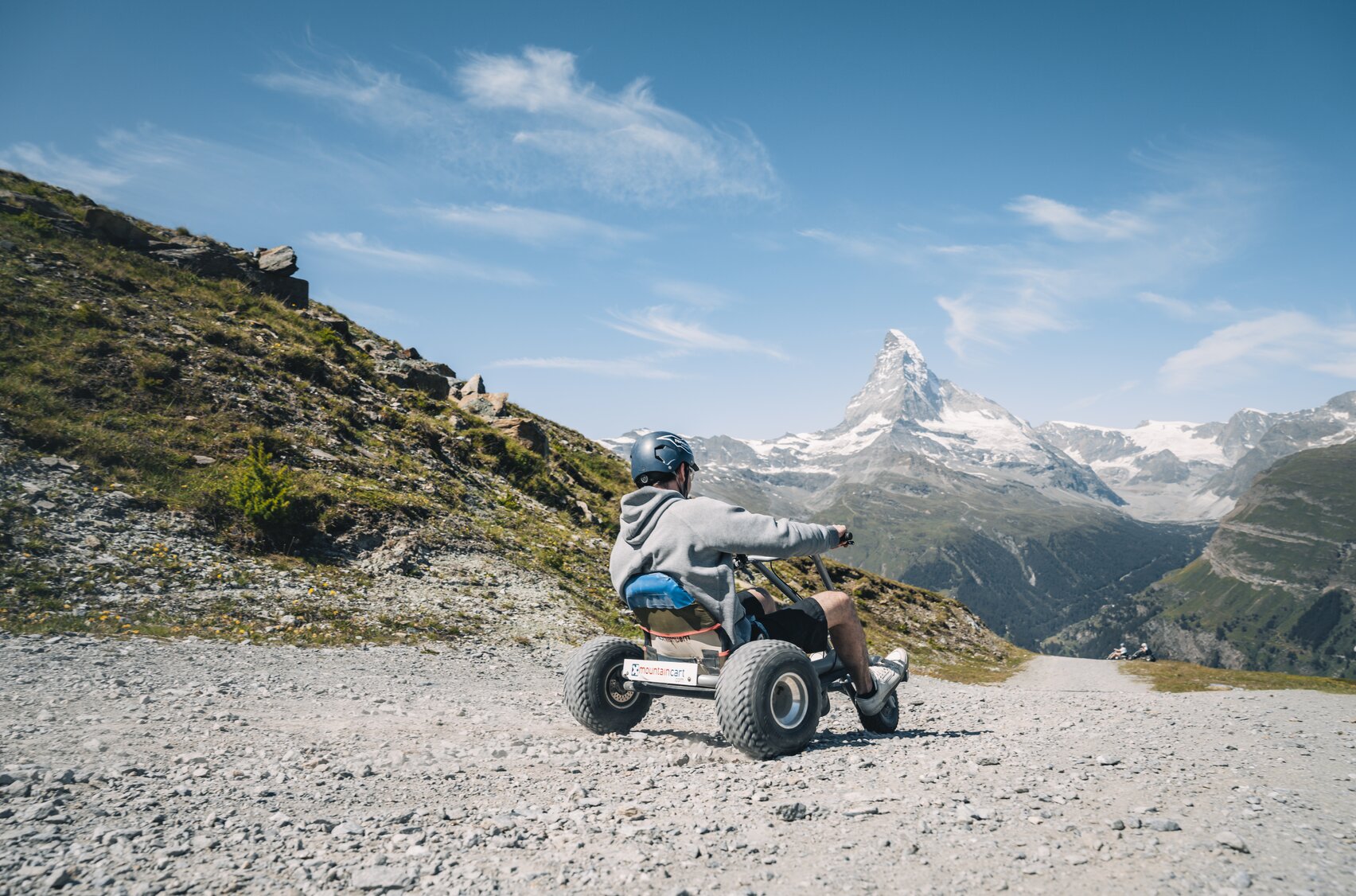 Sunrise, and a day's hiking
Start things off with the sunrise on Stellisee lake, followed by breakfast to set you up for a great day ahead. Or why not add another walk, like the Five Lakes Trail, Flower Trail or Marmot Trail? For keen hikers there's the Path to Freedom, with its spectacular views.
More information
Memories for young and old
Family walks
A family holiday in Zermatt has something for everyone, with fantastic adventure playgrounds, specially built barbecue areas and adrenaline-fuelled activities. The Alpine world of Zermatt works its charms on young and old alike, and the mountains are within easy reach, thanks to Zermatt Bergbahnen.
The Matterhorn Paradise is a place to forge family memories which will stay with you long after you return home. The hike is almost over before it's begun, as the children become completely absorbed in all the opportunities for play and discovery. And there are display boards with information that will intrigue and amaze the grown-ups. Zermatt is a hiking paradise for the whole family.
Tipps für die besten tage mit der ganzen Familie
Urlaubstage in vollen Zügen ausnutzen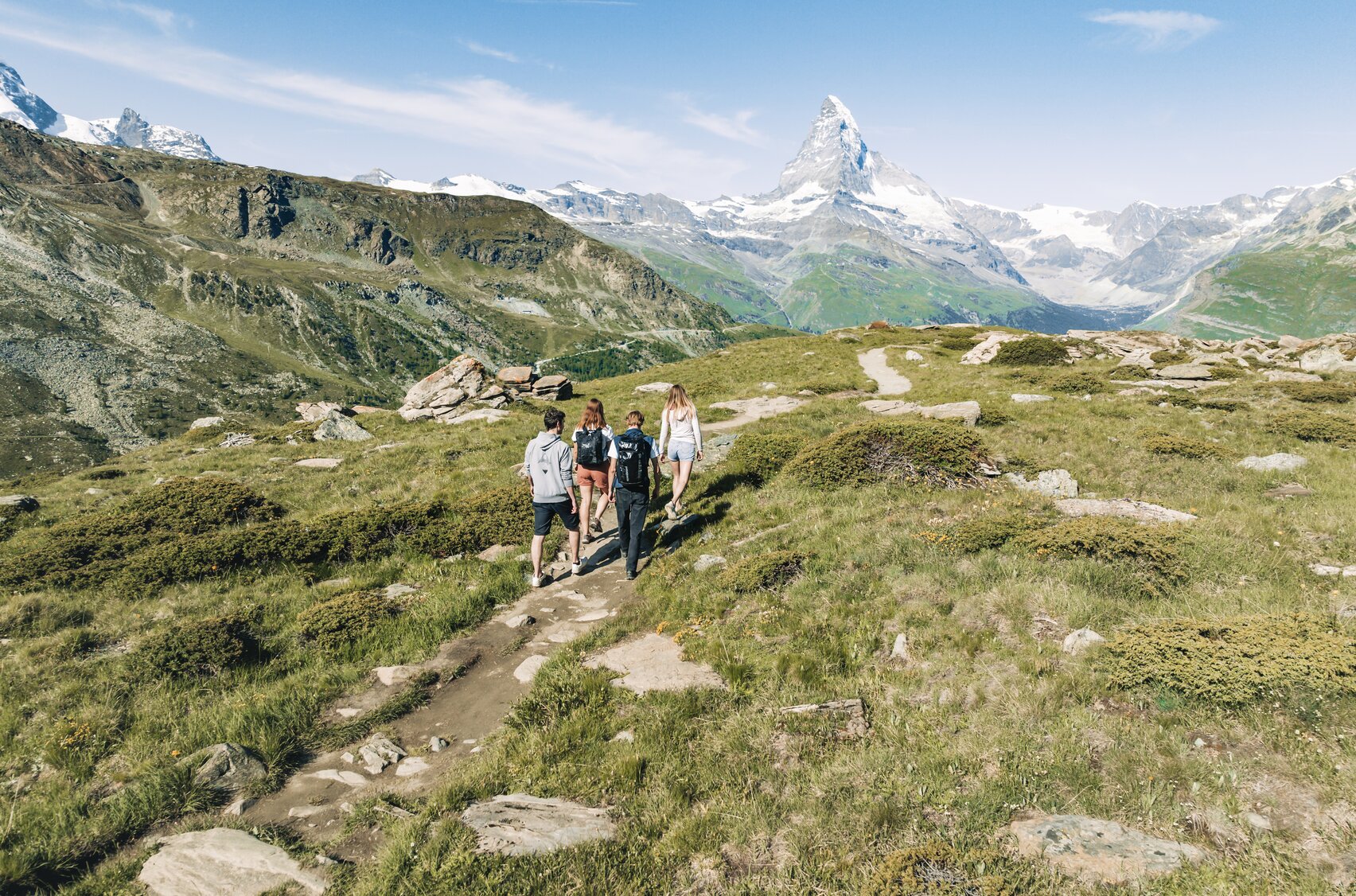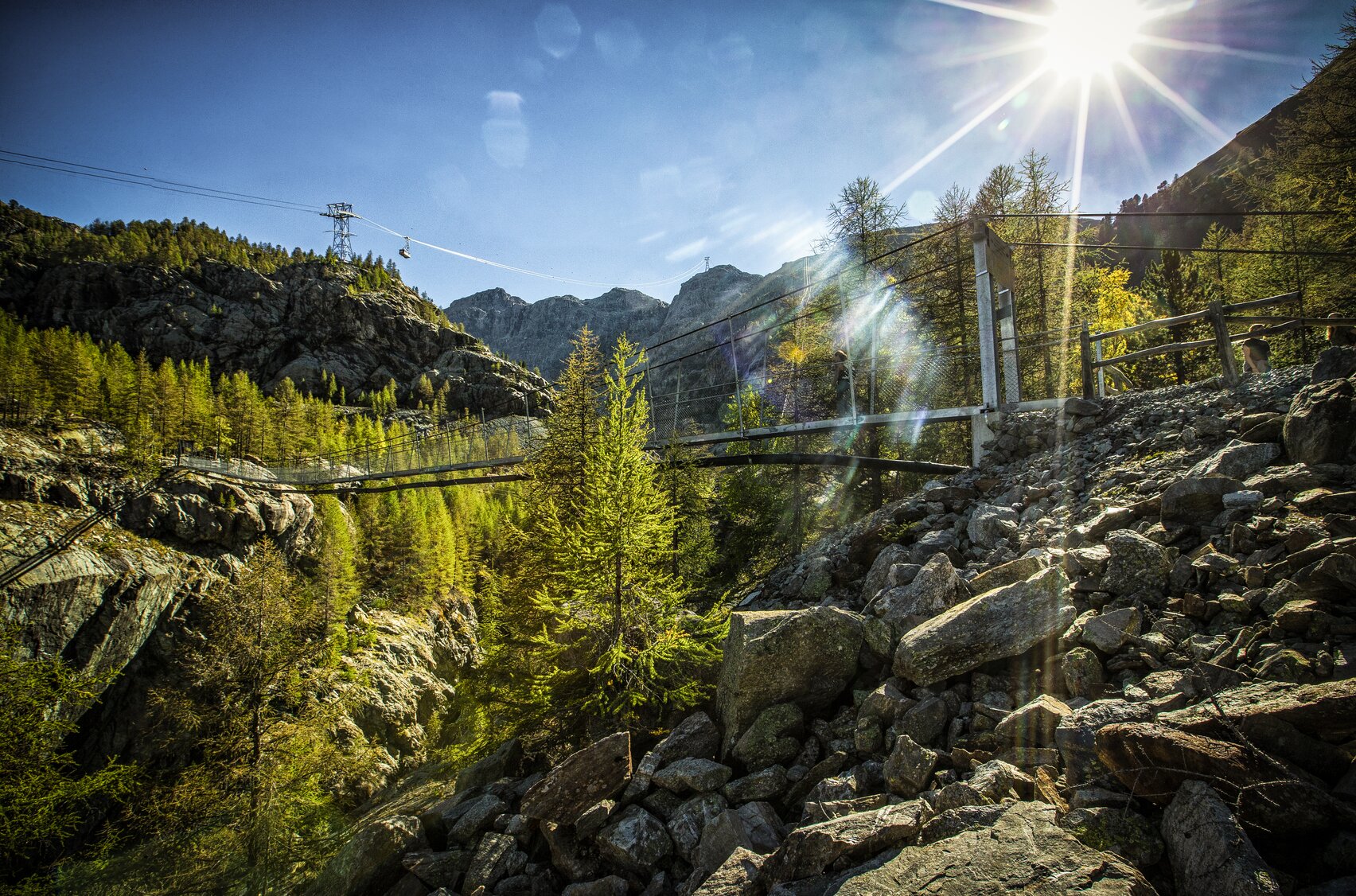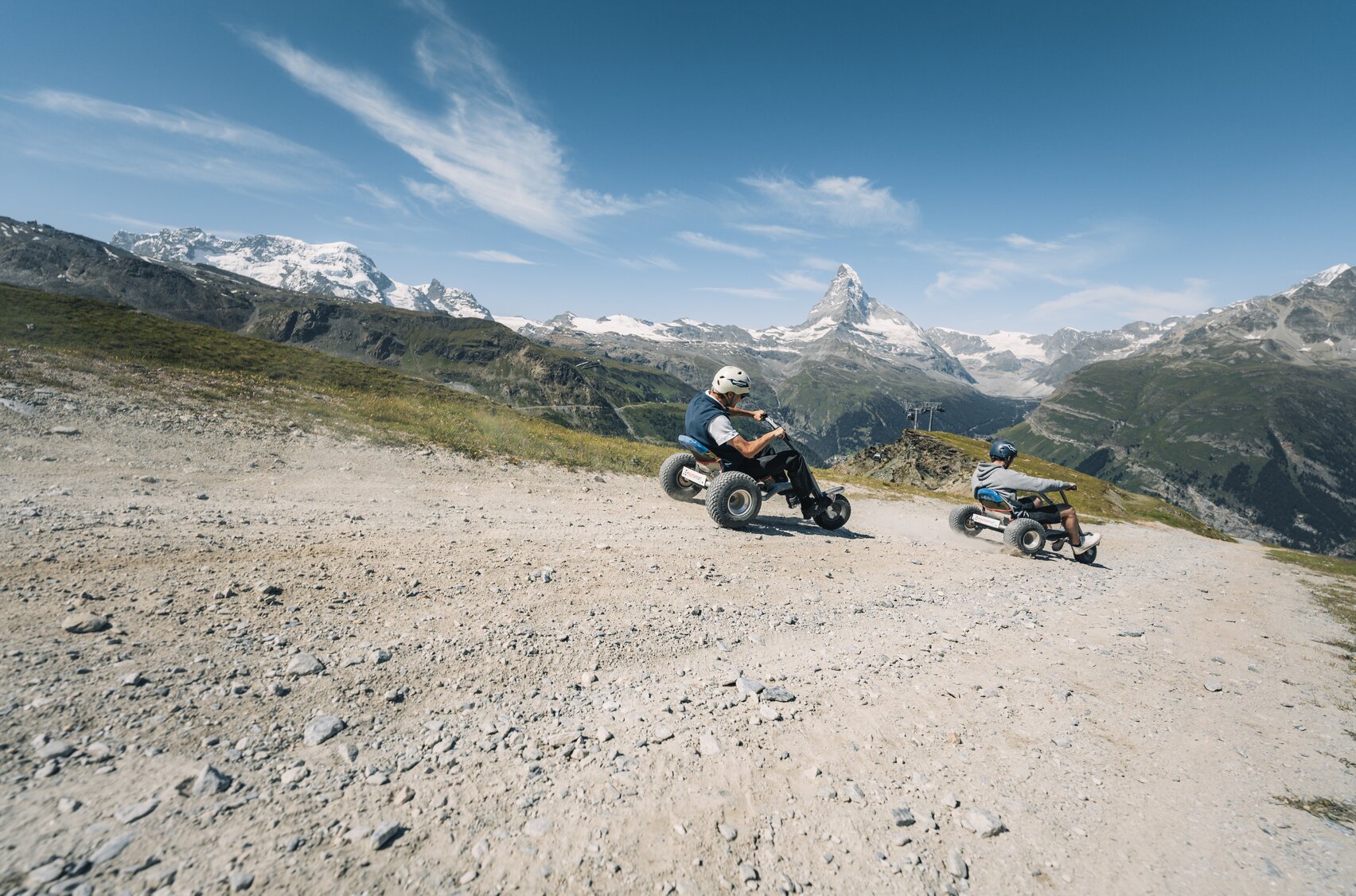 Wolli's Fun Park
The short trip from the mountain station to Wolli's Fun Park on the Leisee Shuttle is already an experience in itself. Wolli's Fun Park in the Matterhorn Summer Paradise offers an adventure playground with barbecue areas as well as a wooden raft and activities in the water.
Wolli's Fun Park
Fun for all the family
Barbecues and playgrounds
If you're hiking in Zermatt you can look forward to wonderful barbecue areas and fantastic playgrounds where the whole family can relax and enjoy themselves. The kids can enjoy fun and adventures while their parents relax in the beautiful natural surroundings.