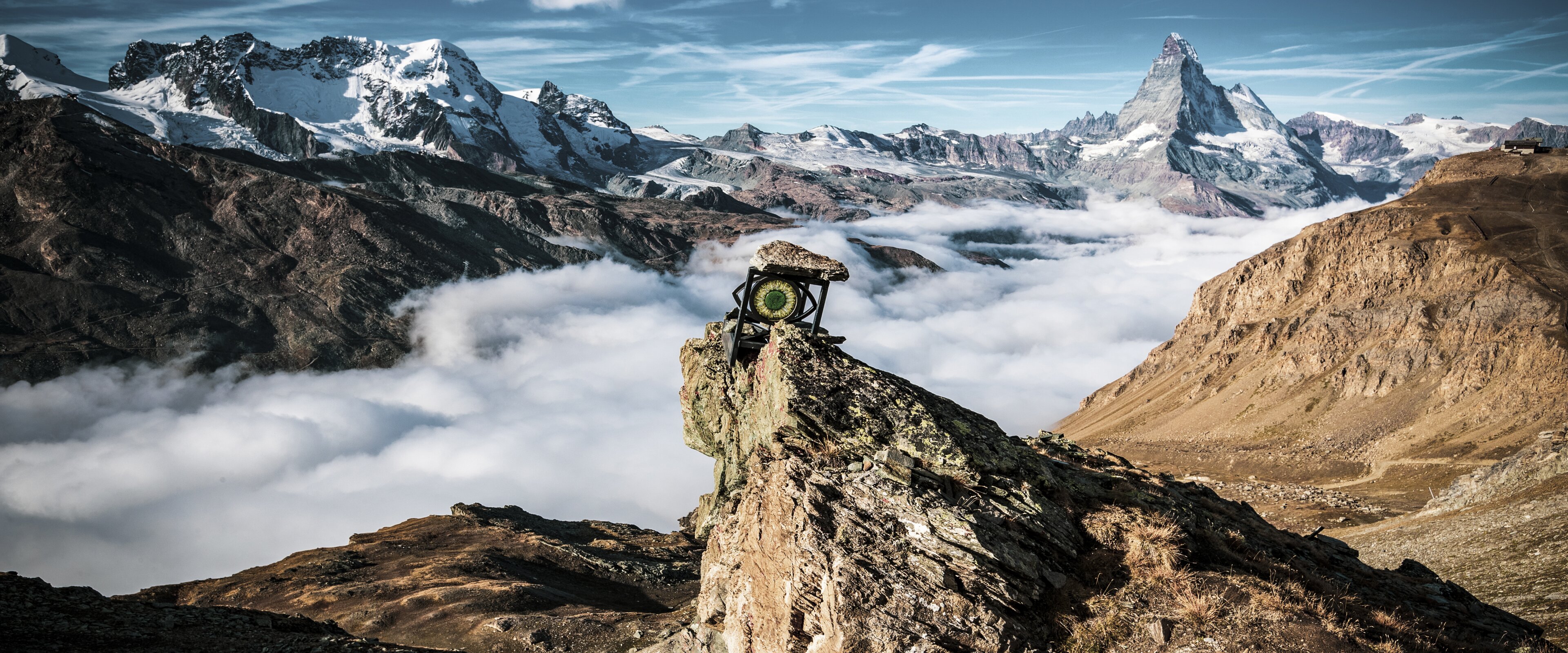 Mountain philosophy on one of the highest hiking trails in Europe.
Path of Freedom
A walk you can't experience every day is the Path of Freedom, at 3415 metres above sea level. This panoramic trail takes you up into unspoiled nature, where rare grasses and flowers rise between barren landscapes of rock and scree. Meanwhile, watch out for the most beautiful minerals along the way – metallic marvels for the sharp-eyed.
Spectacular view
Route: Rothorn – Oberrothorn
Best time of year: June – September
This trail leads from the Rothorn up to the Oberrothorn and is particularly suitable for experienced hikers. It takes you past various metal sculptures, then leads you on a tour inspired by nature and the universe, with topics ranging from the world of minerals to your spiritual being. At the summit, the sky feels close enough to touch and the views are expansive – 38 four-thousanders rise up in three countries, generating a feeling of pure freedom.
Find your Ticket
It is the highest hiking trail in Europe, reaching an altitude of 3415 metres. No need to panic, though – if you only want to tackle the final section on foot, the starting point is the Rothorn.

Our tip for the Path of Freedom
If you're taking the trail from the Rothorn, Zermatt Bergbahnen recommends a single or return ticket to Rothorn.

If you're planning to visit more peaks or enjoy other walks, it's worth considering the Peak Pass. This offers unlimited rides on the routes from Zermatt - Matterhorn Glacier Paradise, Zermatt - Rothorn, Zermatt - Gornergrat and Furi - Riffelberg on one or more days (as timetabled).