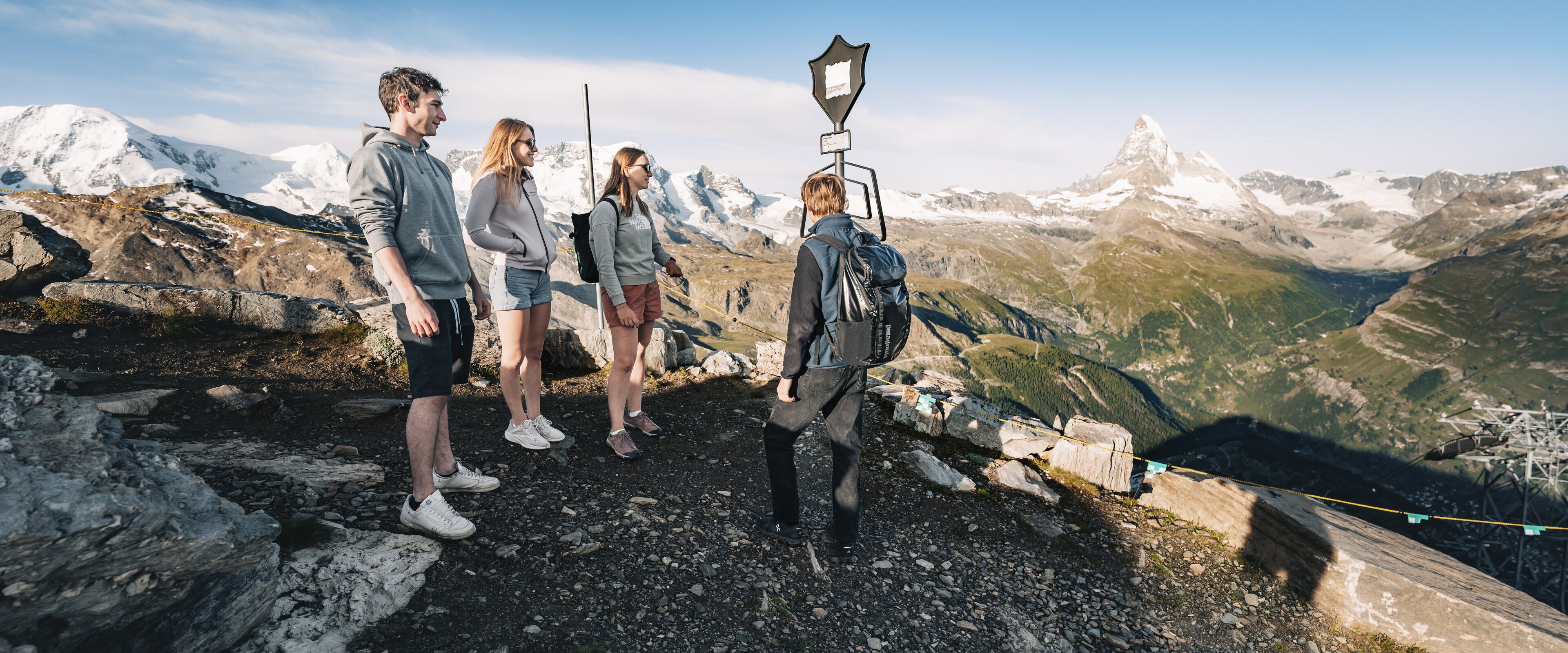 The open-air art exhibition
Peak Collection 
It's an impressive art exhibition in the open air at 3103 metres above sea level in the midst of Zermatt's Alpine landscape – the Peak Collection on the Rothorn. The backdrop runs from the Matterhorn and surrounding four-thousanders all the way to the full length of the Matter Valley. There are 18 amazing sculptures, thought-provoking and enduring in the memory, representing Zermatt's mountain guides. They interact artistically with the surrounding mountains of Zermatt, cleverly drawing them in closer to the eye.
Mountain guides and the Zermatt mountains
Route: Circular trail on the Rothorn
Best time of year: June – September
Each metal sculpture takes the theme of one or two mountains, with part of the peak being incorporated into the figure. The display boards present interesting information and dates about the mountain and the experiences of the guides in the Alpine surroundings. The walk is suitable for children aged 4 and above and follows a circular route of about 100 m in length around the Rothorn restaurant.
Find the right ticket
An unforgettable panoramic view of the Alpine world of Zermatt with the right ticket.
Our tip for the Peak Collection
The Rothorn is the perfect mountain from which to enjoy fantastic views and admire the Matterhorn from its most photogenic side. A single or return trip to the Rothorn is the best ticket for this outing.
For those wishing to explore other hiking trails or peaks in Zermatt, we recommend the Peak Pass. This offers unlimited rides on the routes from Zermatt - Matterhorn Glacier Paradise, Zermatt - Rothorn, Zermatt - Gornergrat and Furi - Riffelberg on one or more days (as timetabled).