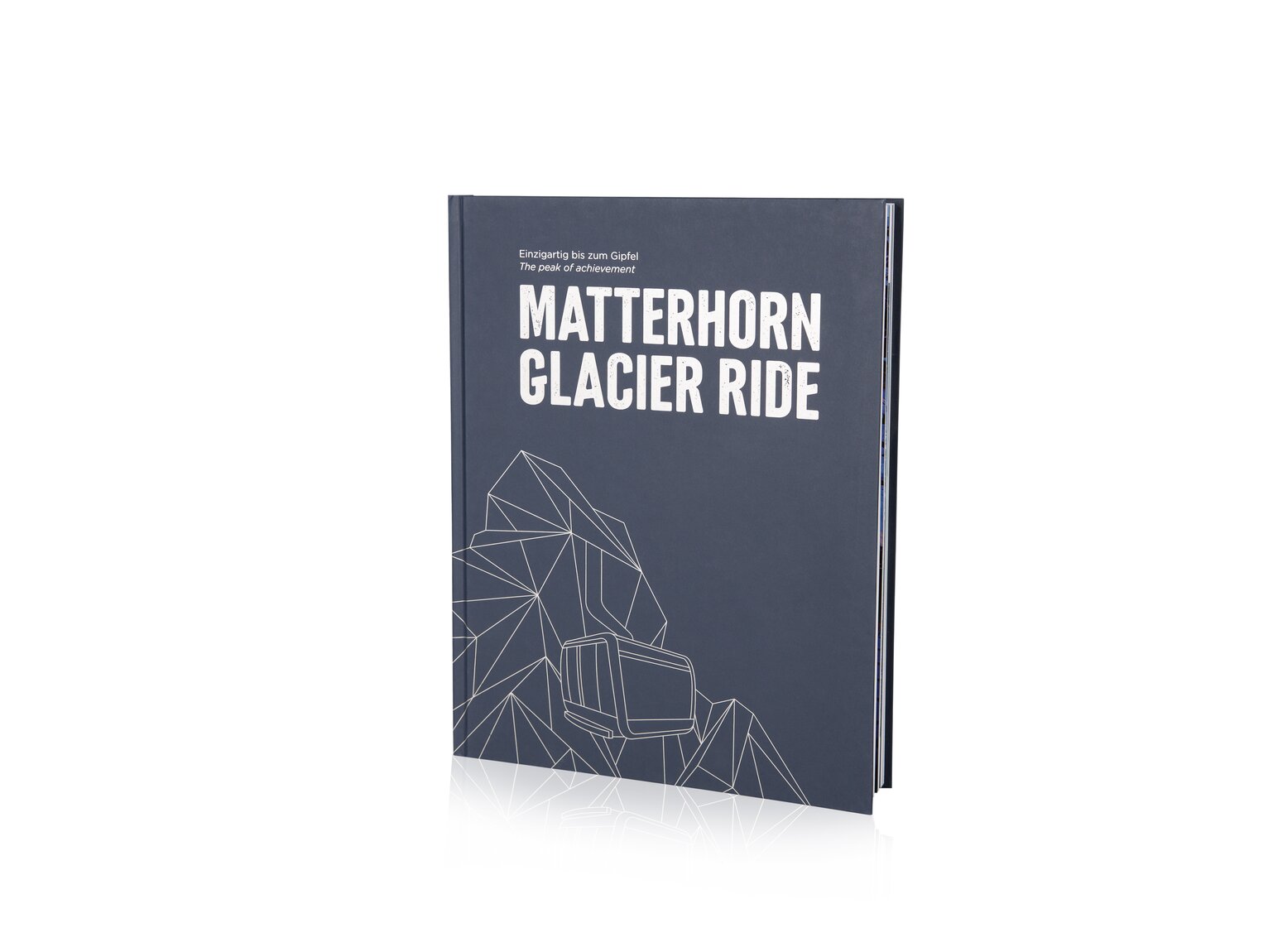 Books & maps
Book "Matterhorn Glacier Ride"
Description
After three years of intensive construction work, the world's highest 3S cableway, the Matterhorn Glacier Ride, was inaugurated in autumn 2018. Learn more about the challenges and the story behind this visionary project on the Klein Matterhorn (3883 m) in this fascinating book, which also contains stunning images of the construction work and anecdotes from those taking part.
Information: 103 pages, 850 g
Languages: German and English in a single volume
Author: Zermatt Bergbahnen AG
Questions & answers
Merchandise products are sent via Swiss Post AG. Delivery costs are charged to the expense of the purchaser and calculated according to weight and country. You can find the detailed prices in our booking conditions.
The average delivery time within Switzerland is 2–3 working days. Within Europe it is 3–5 working days and outside Europe 5–10 working days. Orders are processed and dispatched on weekdays from Monday to Friday.
Undamaged goods in their original packaging may be returned to ZBAG by post up to 30 days after receipt. To do so, a return form must be completed and enclosed with the return consignment. Delivery costs and payment charges are not generally reimbursed.
For hygienic reasons the following souvenirs are excluded from any exchange/returns:
all community masks
bandanas (with and without fleece)
Zermatt Bergbahnen AG
Online Shop
P.O. Box 378
CH-3920 Zermatt