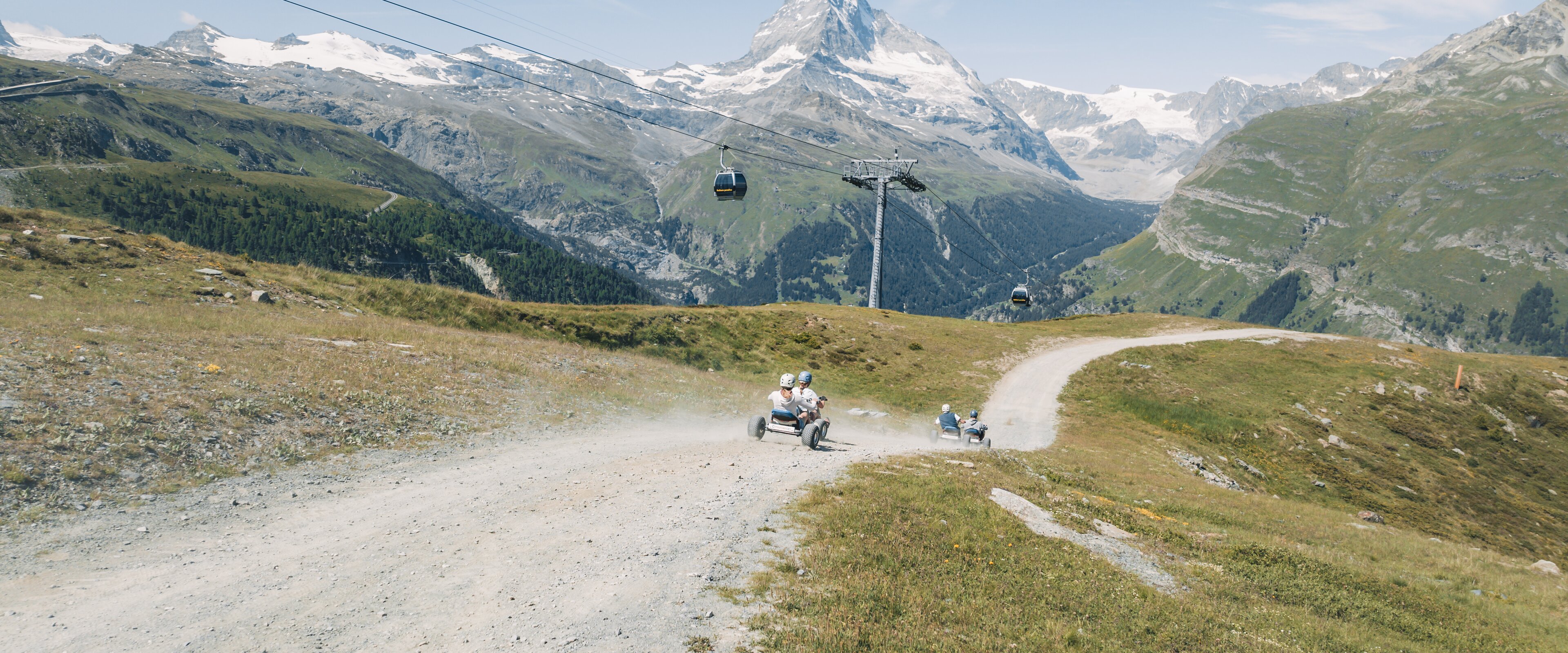 A summer race through the mountains of Zermatt
Mountaincarts in Zermatt
Adventure lovers, get ready! The ultimate adrenaline rush in the midst of Zermatt's Alpine scenery awaits: chasing down the mountain on go-karts under the eye of the majestic Matterhorn. A fun time with friends or family is guaranteed.
Zermatt  Mountaincarts
Off and away
The ride from Blauherd to Sunnegga covers an elevation drop of almost 300 metres. With a dust cloud behind you and the wind in your hair it's an exhilarating experience.
Mountain carts can be hired along with helmets and goggles at the station on Blauherd. Then it's off and away, down a trail full of variety – tight bends, level stretches and steeper sections. And ever present: the Matterhorn.
The more friends, colleagues or family members join in, the more fun it is. Tickets can be purchased from the web shop, at the valley station or the kiosk on Blauherd. One ticket covers up to five descents. Look out for family deals and discounts for children.