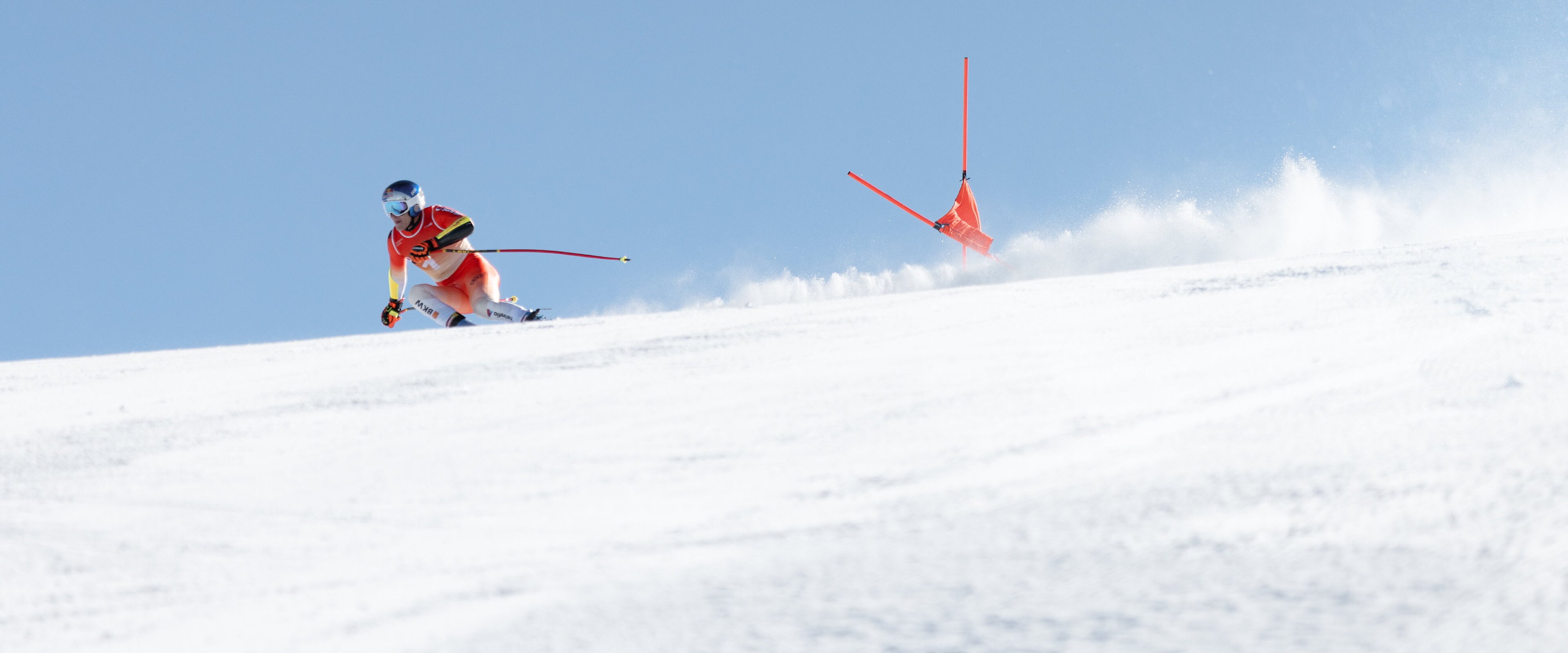 Piste reservations in Zermatt
Training in the Matterhorn Glacier Paradise
The highest glacier ski area in the Alps comes with a guarantee of snow even in the summer months. Zermatt is the perfect summer training location: refine your skills on the slopes in the morning and lay the foundations of success with afternoon fitness training in the mountains of Zermatt. Reserving a piste guarantees you exclusive use of the slope, and if you have any other requests and options they can be taken into consideration.
Pistes can be reserved through Zermatt Bergbahnen.
Team ski passes include the trip from Zermatt to the Matterhorn Glacier Paradise and the lifts and designated training slopes in the Matterhorn Glacier Paradise ski area.
Transport of slalom poles and skis/snowboards from the valley station to the ski area and back.
Lunch can be reserved as an option after training in the group room at the Matterhorn Glacier Paradise restaurant. Special menus suitable for athletes are available.

Contact
Phone: +41 27 966 01 01
E-mail: pistenreservation@zbag.ch

Zermatt Bergbahnen AG
P.O. Box 378
CH-3920 Zermatt
Schweiz
More information
Additional requests, e.g. for start ramps or transport for heavy items of equipment, can also be accommodated. These must be made in advance, either at the piste reservation desk, by e-mail to pistenreservation@zbag.ch or by phone. Note that additional services are not included in the piste reservation fee and so a supplementary charge will be incurred.
DOKUMENTE ZUM DOWNLOAD
Piste map
10 FIS rules of conduct
Application for radio licence
Special menu at Matterhorn Glacier Paradise restaurant

Matterhorn Cervino Speed Opening